Best Apps for Singers to Improve Their Voice in 2020
aaamusic | On 05, May 2020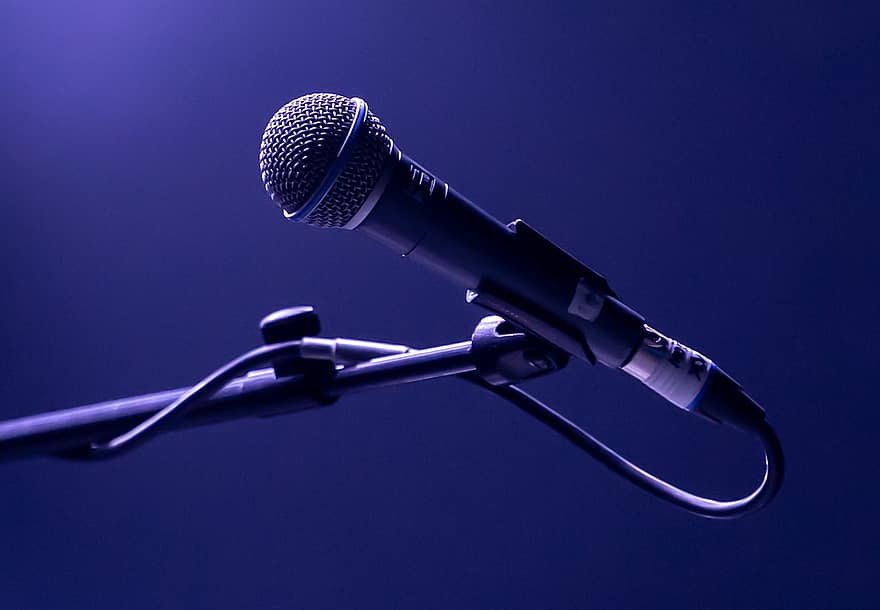 Composing a great song requires more than killer vocals. Singers must learn a slew of different skillsets to become a great singer.
Aspiring singers can now record their songs using phone apps. In a group setting, singing apps help in harmonizing different voices. These apps can be an excellent resource for individuals struggling with their vocals.
The following is a list of the best apps for singers to use to enhance their singing abilities:

Pitch Pro

The Pitch Pro app is a must for any acapella audition or performance. The app is easy to use and useful to any pro or amateur singer. Pitch Pro has a guitar tuner and a set of octave pitch references, which allows you to keep yourself in tune musically across the board when performing. When you open this app, you will automatically be redirected to another screen where you can reference pitches.

Voice Tutor

The Voice Tutor app is specifically designed to train your vocals. It helps in issues such as cracking and tension. After correcting these problems, a singer can then work on other advanced singing exercises that will help to keep the voice balanced and healthy. An activity that can help in this is the riff and run exercise. This exercise was created by Robert Stevenson to help in vocal styling. The riff and run exercise helps in breaking down complex riffs, thus making them repeatable and understandable.

Harmonize

This spectacular app enables a singer to try out different melodies after they enter their own. This app can then playback the tune in various harmonies. Harmonize also allows the user to save the creation and play it back later.

Voice Analyzer Pro

This is an indispensable application for singers who are interested in applying different vocal registers. The app helps in analyzing a tone, thus allowing the user to understand which resonance is weak or strong. The app also enables the singer to make changes accordingly. Voice Analyzer Pro can also record short passages for a detailed analysis. The app shows how the singer is producing the vowel and the interaction with the resonance of the vocal.

Lyric Search

Sometimes we may have problems remembering words in a song. The Lyric app helps in solving this problem quickly. You only need to launch the app when the song is playing, and it will recognize the song instantly. The app will then search the lyrics from the internet. For you to use this app, your phone must be connected to the internet.

Sing Harmonies

This is a unique app that helps vocalists with difficulties in singing or hearing harmonies in a group setting. Sing Harmonies enables the user to go through four-part harmony. This app brings out the different parts in and out so that the singer can practice them with other singers or alone. The singer can also adjust the volume to suit different practice combinations. Sing harmonies has three popular songs which the singer can practice by singing along, making it a great tool for harmonizing your voice.

VocaLive

This fantastic app is a voice recording studio that is available on both iPhone and Android. This app enables singers to record their voices into the phone and then apply different vocal effects on the song. These effects may include pitch correction, reverb, and delay. VocaLive has a push button that helps the user to add three-part harmonies. Singers can also import MP3s to the app. The voice cancellation feature in the app can remove or reduce some vocals in a song so that you can replace it with your own. A singer can also attach an additional mic to yield better quality results.

VoiceCoach

This is one of the best apps for singers. VoiceCoach was developed by Bret Manning. Manning is a celebrity voice coach and really knows his stuff. Although the application does not have the full course, it provides singers with an opportunity to understand Manning's vocal methods. VoiceCoach helps the singer to exercise on building vibrato and warming up the voice. The user can also adjust the range and voice type.

VocalizeU

This is a comprehensive app that contains voice lessons, keyboard, a journal to track your objectives, and a voice recorder. The app also enables the user to connect and have a live session with a voice teacher. VocalizeU is also loaded with recorded interviews with various professionals such as the throat, ear, and nose doctors. The app allows the user to buy additional modules covering topics such as showcasing, songwriting, and how to break into musical theater.

Introduction to Recording Audio

This is an excellent voice tutor that contains tutorials that can help anyone who wants to become a great singer. These tutorials explore the recording studio, thus providing a piece of knowledge to any singer who wants to record in a home studio. The app also has a wealth of information regarding different types of microphones, how to choose the right one, and how they work.

Guitar: Solo Lite

This app is recommended to any singer who is interested in playing the acoustic guitar simultaneously. Practicing a song without a tune can be boring. This app enables you to use your phone as a guitar. The user can also adjust the guitar settings to match the style. You can also create different custom chords using this application.

PocketBand Lite

This is an exciting app that helps the user to edit songs. This cloud-based app allows you to edit your song and turn it to a great hit. A singer can also record a song using this app and add more effects to it. This app has various features that transform your song into a hit song. The app has a drum machine that allows you to choose different drum kits. Singers can also publish their songs using the app and get feedback from other singers, making it a great tool to really solve critical problems that you may not have noticed.

Songify

This app can be used by singers that do not have a perfect voice, but who love to sing. This app allows you to choose a music preset after you have recorded your voice. Songify contains a lot of presets that a singer can choose from when recording a song. Singers can also use the presets to create lyrics. This application can be of great help to any user who wants to understand all the notes.

The explosion of technology has made it possible for anyone to sing and record a song. These apps can transform your songs that you sing into great ones. Aspiring singers do not need to enroll in expensive music schools for them to become great vocalists. They only require a smartphone.