AAA Music Approved: Jackson D. Begley
aaamusic | On 08, May 2020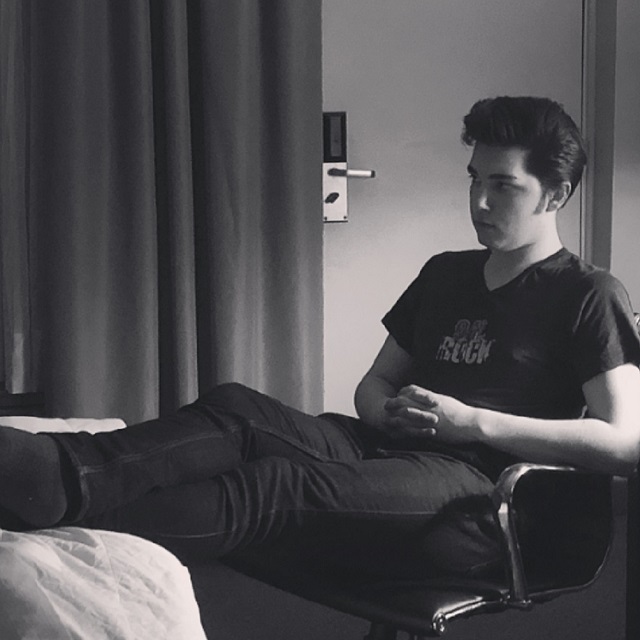 Who are you and where are you from?
I'm Jackson D. Begley, and I'm a singer, songwriter and producer from Ontario Canada. I've been a fan of Elvis Presley since I was very young, 
and my first foray into entertaining involved gigs/festivals as an Elvis impersonator. Eventually I started writing my own goofy songs when I was around 8. After getting guitar lessons when I was around ten, I spent my middle school/teen years playing in bands, doing covers ofclassic rock staplesat gigs or jams in my area. I was about 16/17 when I got the idea to front my own solo project, and I've been working onthat ever since.
What inspired you to get into music?
Through the whole Elvis scene that I was part of, 50s 60s (and 70s) music was always a big inspiration to me. I love Buddy Holly, Jackie Wilson, Dion & The Belmonts, Beatles, Hollies, ELO, Moody Blues, Alan Parsons Project, etc. I also really enjoy some modern stuff like Last Shadow Puppets, Elle King, Jack White, Muse and QOTSA. I would class my own music as Alternative Rock with some sprinkles of classic influences. I also really enjoy classical/romantic music, like Hellmesberger, Strauss or Dvorak. I like to go nuts with orchestrations and synth countermelodies in my music, since a lot of my favourite music has great arrangements and orchestration as well. The simple answer is, I like to make the music I make because it's exhilarating.
What have you done?
At this moment, I have only released one studio album [KEEP IT DARK]. I'm very proud of that album. Outside of songwriting I also compose music for film, TV and video games. One of my latest composing credits is for a PSA by TREK FOR TEENS; a Canadian charity organisation to aid homeless youth. I enjoy creating incidental film music just as much as I enjoy songwriting.
What are you like live?
In terms of live performances, I still do gigs as an Elvis impersonator now and then. As for my own music, I still mostly do gigs at local bars and clubs, supporting other local musicians.
What makes you different?
I think people appreciate the variety in my music. Rock & Roll has about a billion different subgenres, and it can be very easy to be tied down to just one sound. Sometimes I feel like writing a riff driven hard rock song, and other times I feel like writing a doowop 6/8 ballad. I very much like hearing records that are sonically all over the spectrum, and I think my fans enjoy that as well.
Physical vs Downloading vs Streaming…How do you listen to music?
I think streaming is a great thing for when you want to listen to your favourite songs on demand. However, if you like to sit down and commit yourself to an album, then physical CDs or vinyl are the way to go. When I feel like listening to a full album, I throw it on my turntable.
What have you been listening to?
I'm currently feeding my vinyl collecting hobby, with the new reissues that The Beatles have been putting out. I'm also really enjoying Jack White's latest stuff, including The Raconteurs. Still, I find myself listening to "Brothers" by The Black Keys.
What are your aspirations for the future?
I plan to continue releasing music at a much faster rate. My new single "Black Widow" will be released on March 6th. A follow up track called "Sly Mister Lie" will be released in April. I will be releasing more music in the summer as well. Hopefully by this point I will have garnered a larger fanbase, and then I plan to bring my music to the people by playing more gigs, possibly a mini-tour and hopefully some festivals, etc.
Questions answered by: Jackson D. Begley…