4 Careers for Music Lovers Who Don't Want to Perform
aaamusic | On 01, Jul 2020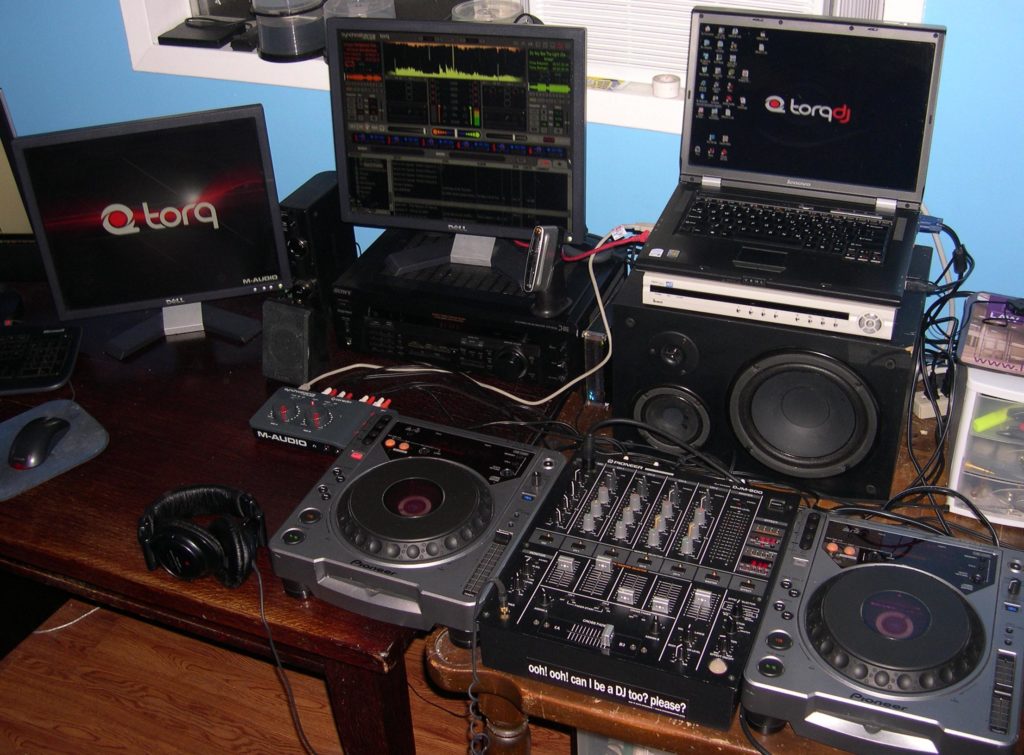 When you think about careers for music lovers, those that spring to mind often involve performing of some sort. After all, music is a performance art, right? But just because you have a passion for music and would like to pursue a career in the industry, doesn't mean you have the desire or even chops necessary to perform. In fact, there are lots of careers in the industry that are perfect for those who may want to be behind the scenes, take more of a leadership role, or still be out in public but not performing.
To help spark some ideas for you, here's a look at four careers that are ideal for music lovers who don't want to perform.
Music Teacher
If you love all there is to love about music, and live to share your passion with others, then teaching may be the best path for you. They say that if you teach what you love, it will come across in your lessons and make you that much more effective.
As a music teacher, you'll be teaching your students about the building blocks and fundamentals of music. You can put your own fun twist on the lessons and programs, and really dive into the job. You'll be helping a whole new younger generation to tap into their own love of music, and perhaps even see the start of an exciting career emerge for them.
Radio Producer
Then we have the very exciting career of a radio producer, which is ideal for those with a passion for music but no desire to perform. Maybe you know a lot about a particular genre or multiple genres, and you'd love to share that knowledge with others.
As a radio producer, you will be responsible for the audio presentation of a segment or an entire show on the air. That includes the music selection, competitions, the various parts of the show, and so forth. You'll work with the IT staff, the DJs, engineers, the legal department, and broadcasting assistants.
In order to become a radio producer, it is usually required that you have a degree of some sort as this is a great way to get a leg up on the competition. Something in the form of Media Studies or Broadcast Journalism would be an ideal degree. The University Compare site provides an in-depth radio producer career profile that answers all the top questions about the job. You'll learn what the responsibilities are, how to get a job in the field, what skills you will need to have, the hours, any experience, salary expectations, main employers, and more. If you think that this career is for you, you can also compare universities and find some more detailed course information on this site.
Sound and Video Engineers
While there are plenty of different careers in the music industry, few pay as high as sound and video engineers. This one is top of the list where salary is concerned, especially if you are able to carve out a niche for yourself in the industry.
This job will have you crafting all the voice effects and sound effects for video games – in other words, it's a dream come true for many people. The problem is that it is highly competitive, as it is one of those jobs a lot of people would love to have. You need to have a real knack for it, have an ear for a particular sound and feel, and of course, get out there and hustle and make a name for yourself. These same sound and video engineers can also work in the film and television industry.
DJ
Perhaps you love the performance aspect of music in that you love energizing people, prompting them to get up and dance, and really create a whole mood in the room – again, you don't have to perform in order to achieve that. As a DJ, you will be playing the music that prompts these kinds of reactions, and you will be able to add your own commentary in, create your own mixes, and make the music set your own.
DJs work in a variety of settings, including weddings, parties, clubs and bars, restaurants, hotels, in resorts, on cruise ships, on the radio, and plenty of other places.
This kind of career path is ideal for not just music lovers, but people lovers as you'll need to be able to make that connection between you and your "audience".
Many Options to Choose From
So, if you're a music lover and would love to make a career in the industry but have no desire to perform, don't worry, as there are many exciting and rewarding paths you can choose!