Jamming on the Road: How to Build the Ultimate Road Trip Playlist
aaamusic | On 22, Jul 2020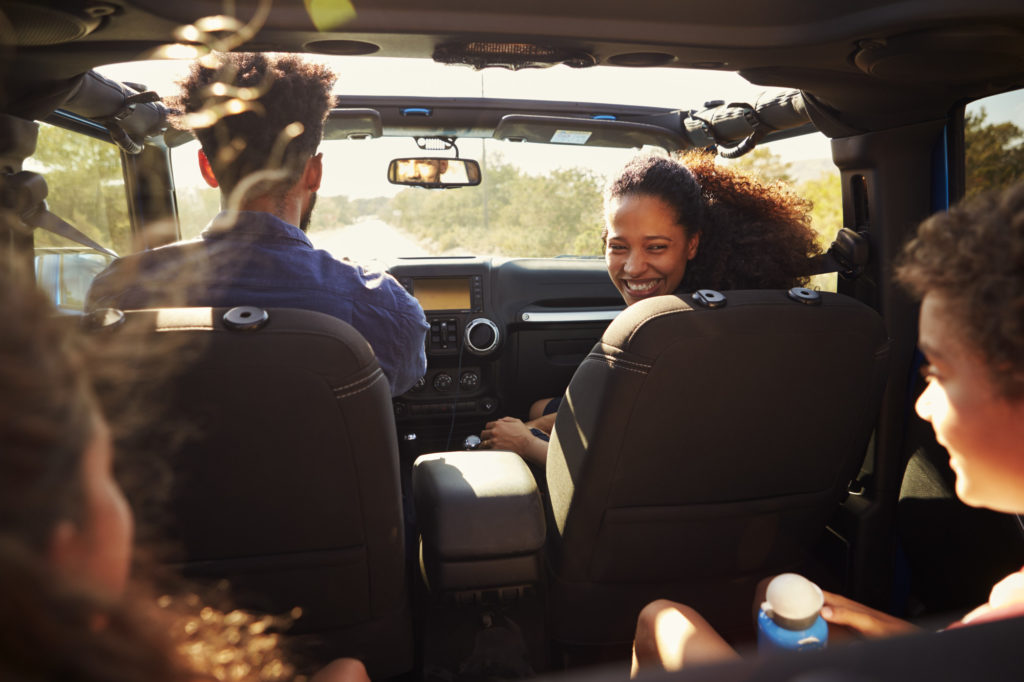 In the summer of 2019, 66% of people said they were intending on taking a road trip within the next year. Whether you're one of these people or have spontaneously decided on making a trip, you might be preparing to hit the road soon.
Before you do though, there are things you need to do to prepare. For example, you need a tip-top road trip playlist so the driver won't fall asleep and the passengers will stay entertained.
So where do you even start? How do you ensure this road trip won't go sour?
Keep reading. Here are our top tips on how to build the ultimate road trip playlist!
Are You Spontaneous or Do You Like to Plan Things?
Some people love to discover new things, while others like sticking to what they know. The type of personality you have will factor into how you create your road trip playlist.
If you're spontaneous, then you'll want to get an app like Spotify where you can just shuffle their playlist. Many musical apps will just play whatever they feel like, similar to how a radio station works. This might be enjoyable for you if you're always on the lookout for new artists and/or tracks to get into.
However, if you like to plan things, then you'll want to actually curate a whole playlist before you leave for your trip. In this case, you'll have to carefully consider the other points on this list and put together a playlist you can play after plugging your phone into your phone's sound system.
Consider Your Types of Musical Tastes
Are you someone who is really into one specific type of music? Or are you a free spirit who enjoys all sorts of genres?
Your answers to these questions will matter greatly.
For example, if you're of the latter category, then you'll want to take advantage of the shuffle function on music apps. However, if you're into a specific type of music, you'll want to find "channels" or specific playlists on apps that cater to your tastes. Or you'll want to curate your own playlist if you're really picky.
Who Are You Traveling With?
You might be into heavy metal music. But if you're traveling with a bunch of family and/or friends who are into pop music, then that's going to be a bad time if you just cater to your own tastes.
Consider throwing in some of their musical choices into your road trip playlist when putting it together. While it may not be your cup of tea, think of all the joy it'll bring your loved ones when they can all chime in and sing along to their favorite Britney Spears song.
Think About Your Sound System
For the majority of people, the sound system doesn't matter much. As long as it can play the music you ask it to play, then you're fine!
However, a select few are music snobs who will want the sound system to be perfect before they play certain tracks or genres on their radios. If you're one of these people, then you'll have to take into consideration your sound system and speakers.
For example, if you're into very bass-heavy music, then a basic sound system just won't suffice. So even if you really like certain genres of music, you might have to give them a pass if your speakers just can't rise to the occasion.
Of course, you can always upgrade your vehicle's sound system before you leave for your road trip. If you're in the market for new speakers, then read more now about Rockford Fosgate speakers. Not only are these affordable and of high quality, but it's a trusted brand that's been around for over 40 years.
Consider the Length of Your Trip
Are you driving long stretches at a time to get to your destination? Or will it only take a few hours to get there?
If it's the former, you'll want to make sure you have plenty of upbeat songs to keep your energy up as you sit behind the wheel for long periods of time. You still might want to consider doing the same even if your trip is a few hours, as it can make your drive more interesting.
Not only should you consider the length of your trip, but you should also think about what time of the day you're driving.
For example, if you're going to be driving a lot during the middle of the night, you should think about putting energetic songs on your nighttime playlist. If you put on songs that are too tranquil, you risk falling asleep at the wheel. With more upbeat songs, they'll keep you awake for your drive.
Do You Even Like Listening to Music on Trips?
Yes, it's true that most people listen to music while they're driving on a road trip. But another thing that's rising in popularity is podcasts!
Some people find podcasts more interesting than music, as some of these can feel quite interactive. As a result, it can help keep you awake during long and boring stretches of your road trip.
In this case, you'll want to look into the best podcasts for road trips.
Just like with music, there is a myriad of genres out there for podcasts. So get to searching and downloading the ones you like best! From murder mysteries to standup comedy, there's something for everyone.
Create the Best Road Trip Playlist
Now you have all the best tips to create the best road trip playlist for your next journey. Make sure you start early, as you don't want to be scrambling last minute to put together the audio treats you'll be enjoying during the drive.
Also, make sure you test out your playlist beforehand, just to make sure everything transferred alright. There's nothing worse than plugging your phone or music player in and finding out your files didn't download correctly.
So by preparing early on, you'll ensure that the entertainment side of your road trip is taken care of!
Did you like our suggestions for picking out the best road trip songs? Then get some more music tips by reading the rest of our blog!