AAA Music: Sean Dampte
aaamusic | On 21, Sep 2020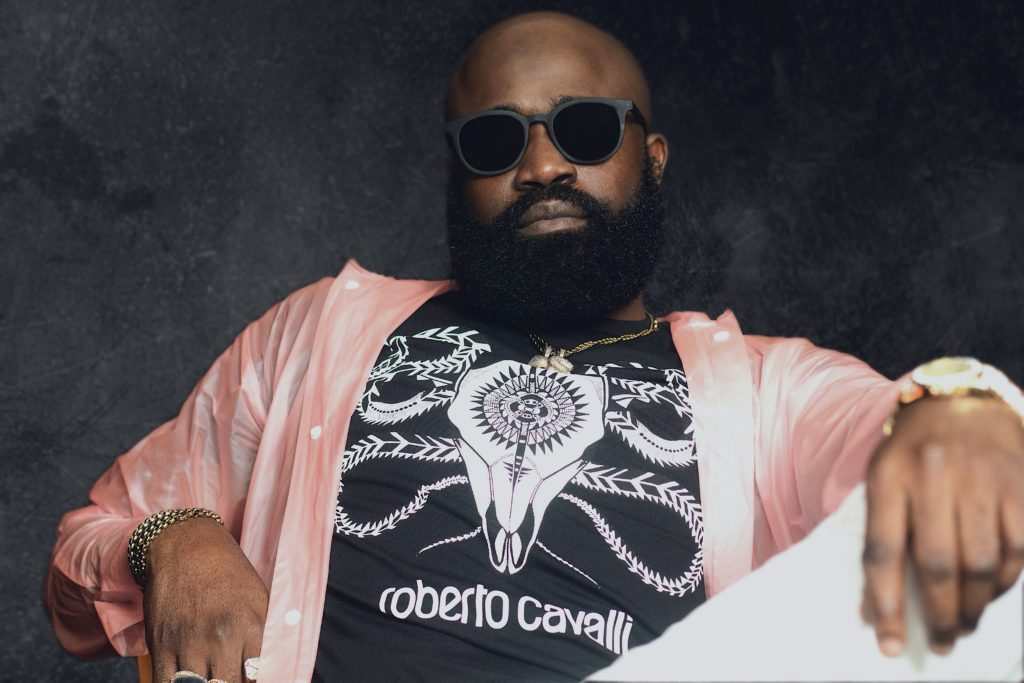 Who are you and where are you from?
I am the artiste called Sean Dampte formerly identified simply as 'Dampte', the Awoodah Grandmaster fondly referred to  as 'Nu Black Jesus'. Originally from the western part of Nigeria and now London-based. 
I am referred to as 'Nu Black Jesus' among my core fans, known as 'Awoodahites', because of my views on everything from politics, to sport, the economy and so much more.
The word Awoodah was coined by me and simply announces the presence of the unknown! Mostly a phenomenon! I see it as the inexplainable and inexplicable feeling that gets your attention! That generally relates to elation! A feeling of being alive….. when you taste and or thirst for life money happiness!
It is also a greeting used among Awoodahites!
Awoodah! Super Sean Dampte. 
Am here now!
What inspired you to get into music?
I started music at a very young age. I have always just fancied sounds is my early recollections. I also enjoyed writing poetry as often as I could. Many of them got me into trouble too (Hahahaha). At a particular time, I found myself in the choir and started writing songs for the church choir. So from there something led to the other and I ended up in the studio recording my first single in the year 2000.
My kind of music is what is now termed Afrofusion. Mostly, I try to blend in all my cultural experiences from my background in Afrobeat with the Caribbean and hip hop culture. I find that in between this fusion, I find my musical balance.
I have discovered that my music is having its own influence on how and what I put out but in general my musical influences will include the type of the late Fela Kuti, Drake, Rihanna amongst others.
What have you done?
After my studio debut, it took me another 7 years to get into the studio and my next single wouldn't be until 2008. To make it easier to understand and appreciate, I will summarise that I have been in and out of the music for a while not until 2017 when I released my first single under the brand name Sean Dampte titled 'Alignment' that I decided to stop taking the ill advised breaks.
Ever since then, I have topped the Nigerian iTunes Charts on several occasions with my tracks 'Alignment', '2Nite', 'Energy', 'Life Money, Happiness' and others. Most recently as of July 2nd, my new single 'Marcelina' from my sophomore EP titled 'AWOODAH RISING: Man Like Sean Dampte' debuted on the Black Music World Charts at number 8.
My videos have also been aired on most international music stations such as MTV, BET, AKA etc.
What are you like live?
I am an enigmatic performer I have been told by many of my fans but I would not want to rest on that and seek to improve and perfect it. As an artstite, you want your audience to leave with a part of you after every performance.
I have performed at a host of events to say the least – But in the last two years I have been on stage with the likes of Wizkid at the YCee concert, Falz the Bahd Guy, Davido  all in the United Kingdom, Kizz Daniel in Amsterdam to mention a few.
What makes you different?
My sound is something that seems familiar to the ear but also a breath of freshness as it is always something that you haven't heard but breeds a sign of familiarity. I love to express myself freely using everyday words that you can find on the streets of London, Rio, New York, Kingston Jamaica, Lagos and even Johannesburg.
Many people compare me to Rick Ross with my facial hair and way I carry myself but aside that, the brands are different but the goal the same.
The many blends and distribution of culture in my sound is something unique. Once you have a listen, especially to my latest sounds. You find the hook. Smiles@]*
Physical vs Downloading vs Streaming…How do you listen to music?
I stream my music all the time as there is that ease of finding and getting to music quicker.
And to be fair, streaming allows for more accountability as an artist and/or a label. You are able to measure your growth quicker and the opportunity to rebound is easier.
What have you been listening to?
Currently, I am listening to the daily mix that Spotify and Apple provides and it has a mixture of different sounds from that of Burna Boy to Drake to Buju Banton. I find that the array of music choice takes the need away to search for music yourself.
What are your aspirations for the future?
As an artiste, I am hoping to walk away with 2 or more Grammies win – not just nomination – in the near future. It is taking a lot of work and will require more effort but I have the drive and determination and I believe that with the right actions being continually taken, that shouldn't be far off.
I have my my current single Marcelina on air right now and the feedback has been amazing to say the least. The single Marcelina is the second track off my Sophomore EP titled 'AWOODAH RISING: Man Like Sean Dampte' due for August 21, 2020. Its a big project and I am sure everyone will love it.
Questions answered by: Sean Dampte…