Are You Wanting To Create Music With Just Your Computer And An Audio Interface? Here's How…
aaamusic | On 21, Sep 2020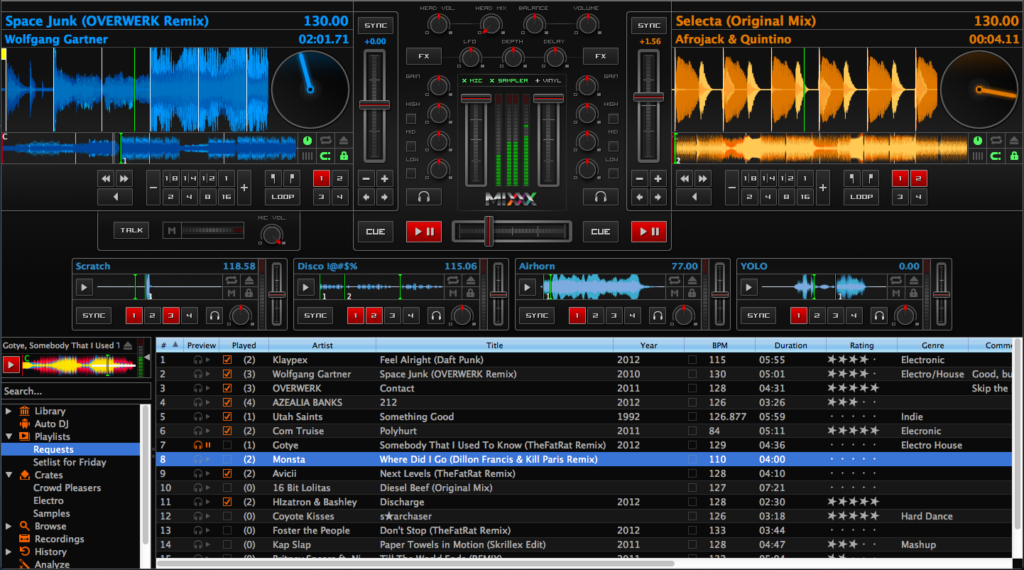 Have you ever fancied yourself as the next David Guetta or Ed Sheeran? If you have, then making music using just your computer and an audio interface could be the easiest and quickest way.
Let's go through some tips to help you on your musical adventure.
Choosing The Best Software
There are hundreds of different music making programs available on the market. But which one should you choose?
If you are a complete novice to creating music on a computer then it may be an idea to find a trial or free version of any music making software you are interested in.
Many companies now offer a trial period or light versions of their music software so that you can try them out before you buy. Trial or light versions normally only have the very basic features and most likely will not allow you to extract or save any files while using them, but there is a great way to try out a new software to make sure it suits your musical needs.
Some music software will have features that are suited for different styles of music so always read up reviews and do a little bit of research before parting ways with your hard earned money.
Two of the biggest music making softwares include Ableton Live, Logic and Reason and all three of these have full music suites available to purchase and use. All run very differently from each other so it is a good idea to try them all out to see which you prefer.
Choosing The Rights Audio Interface
Like music making software, there are also hundreds of different styles and variations of audio interfaces. Some will be more suited to certain music making software but most should be compatible or at least configurable with pretty much most of the leading software brands.
Prices can range from very cheap to very expensive so it's worth using a company and website like SoundHalo to compare audio interfaces to work out which one is best suited for your needs.
It's also important to bear in mind what type of computer you are using, should it be a windows based system or an apple mac, as you will need to make sure whatever audio interface you decide to purchase works with the type of computer you have.
Using Live Instruments
If you are looking to make music using live instruments and record on to your computer then using an audio interface is going to be vital.
It will be the link between the music you are playing and your computer which will record everything with your chosen music software.
As previously mentioned there are many different styles and variations of audio interfaces and you will have to decide how many inputs you will need. For example, if you are playing in a band and wish to record all the instruments playing at the same time, you're going to need an audio interface that has a lot of inputs for all the different instruments being played.
You could just use a seperate amp where the music you're playing goes into and then back out into the audio interface so will only need one output, but recording every instrument separately through separate inputs into your computer can open up more creative possibilities when editing what you have been playing.
How Much Should You Spend?
This question really depends on what your budget will allow you to spend. Like all things in life you get what you pay for, so there will be decent cheaper options available to buy but if you have more money to spend then you will be able to afford a really high quality piece of kit.
Prices can really range from as little as one hundred dollars all the way up to thousands of dollars. If you are new to music making and are just getting started then a cheaper basic option will be more than proficient to begin with while you learn your craft.
Before ever making a purchase, make sure you read up reviews and research on the make and model of your audio interface to confirm that it works with your computer's operating system, that it will work with your chosen music software and that it will do everything that you require.
Does Using An Audio Interface Improve The Sound
Although an audio interface won't improve your music making or playing skills it will most certainly improve the sound quality. If you try to use your computer to record music without an audio interface you will most probably be recording through the headphone jack or a stereo input.
This can make the music sound very flat and dull and is certainly not great quality compared with what you will get when recording with an audio interface.
Again, this is where the price tag and quality of audio interface can come into play. The more expensive and higher quality brands will offer a much better recorded sound compared to cheaper and more basic models. But even the cheapest and basic audio interface will still offer you a much higher quality and clarity of sound compared to using a headphone jack or stereo input.
Can You Use Two Audio Interface Devices At Once?
With most computers unless you have multiple drivers it's very unlikely you will be able to use more than one audio interface at any one time.
The main reason you may want to use more than one audio interface at the same time could be because you want to add more inputs. Instead try looking to buy an audio interface that has multiple inputs that can be used to help solve this problem
To Conclude
With technology advancing so quickly it has never been easier to become a music star with just your computer and your musical skills.
So, if you're looking at taking your music seriously, it's vital that you invest in a high quality audio interface to succeed.