Life Eternal: How the Legacy of Jimi Hendrix Has Been Preserved in Some Unusual Ways
aaamusic | On 05, Nov 2020
When it comes to classic music icons, it's comforting to think that their memories live on even after they're gone. In the case of Jimi Hendrix, who tragically died aged just 27, life was all too fleeting, but even five decades after the singer's death, he remains as much in the public consciousness as he ever was during his days in the spotlight.
There's a kind of immortality in such a legacy, with the memory of Hendrix having been preserved in some unusual and emotive ways even outside of his music. While his songs remain popular, so too do Hendrix-inspired merchandise, books, films, and even slot games.
We take a look at just a few of the ways that the singer's memory has been captured for posterity.
Books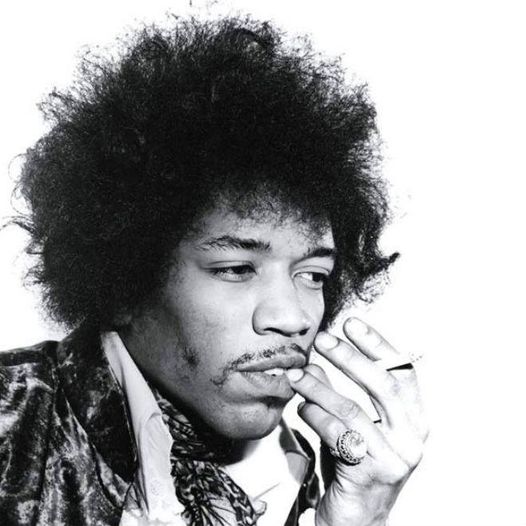 For those who wish to find out more about the fleeting life of Hendrix, there are dozens of different books on the subject, ranging from fictional accounts to biographies. One of the best is Room Full of Mirrors, which was published in 2006 and has a 4.6 out of 5 rating on Amazon.
Recommended for fans of the singer, the biography charts his triumph-to-tragedy tale and provides an in-depth insight into his background and who he was as an individual. Not afraid to touch on the more controversial aspects of his upbringing, or to ask what the drivers were behind his phenomenal success, it offers a revealing look into his life and times.
While many of the factors surrounding Hendrix's day-to-day life and also his death remain a mystery, the book is nonetheless well-researched and beautifully fleshed out, and will help readers to better understand the man behind the myth.
Movies
Hendrix has also been depicted a number of times in film and television – most notably, in the 2013 biographical drama starring Andre 3000 as the titular character. The movie, titled Jimi: All Is by My Side, tells the story of the singer's professional beginnings, from his arrival in London through to his exquisite performance at the Monterey Pop Festival.
Sadly, the film doesn't include any of Hendrix's original works, after a request to use his songs was denied by the singer's estate. However, it does use tracks that he performed during 1966 and 1967, prior to the release of his debut album, Are You Experienced. It also features short segments specially written for the film, which sound very similar to some of Hendrix's early melodies.
Slot games
The Jimi Hendrix brand has manifested itself in many different ways through the years. While mainstream adaptations such as the movies and books we've mentioned above are the most obvious forms of this, one unexpected way that Hendrix's music has lived on is through the world of iGaming. Many of the platforms listed at comparison sites such as VegasSlots host a number of music-based slot games, where Hendrix's legacy lives on in an unexpected form.
Inspired by the rock legend, the game, simply titled as the Jimi Hendrix Slot, is designed by industry-leading NetEnt, and it includes a truly fantastic soundtrack. Harking back to the era when Hendrix was at the height of his fame, the imagery in the game is very clearly 60s-based, with flower power and peace and love at its core.While Hendrix's time on the music scene was tragically cut short aged just 27, his is a memory that will live forever, as evidenced by these three original, and in some cases evocative, pieces of media. Each sharing a fascinating insight into the life and legacy of the man behind the music, they're fitting tributes to a