The Ultimate List of Happy New Year Wishes for 2021
aaamusic | On 16, Nov 2020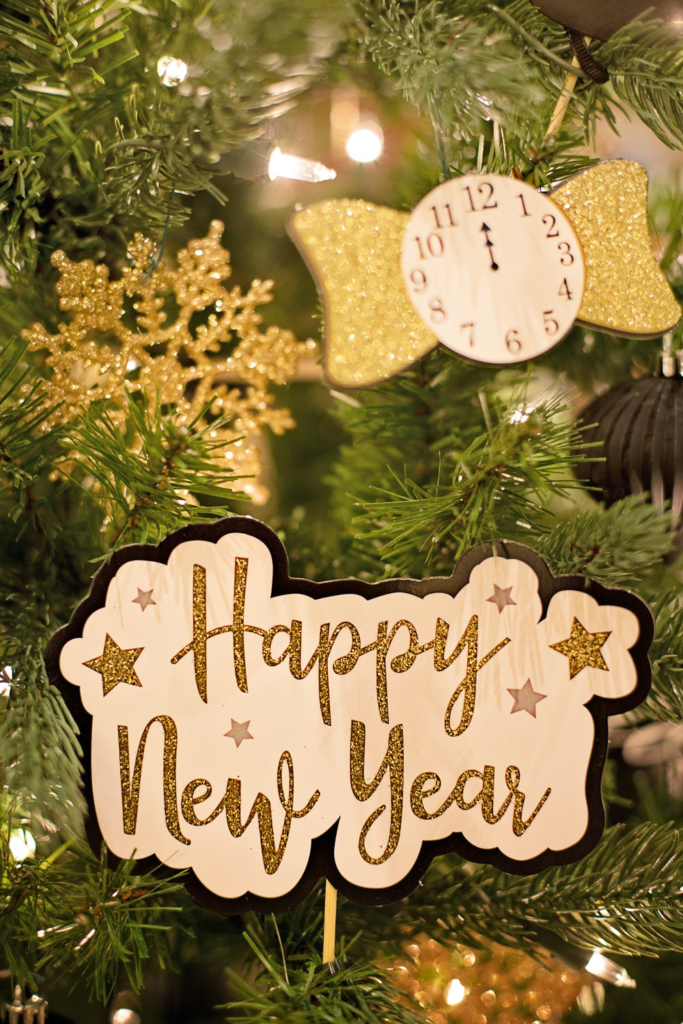 The countdown is on. This season, the New Year celebration will probably be somewhat different than before. Still, we are all eager to leave 2020 behind and start better, more successful, and, above all, healthier 2021.
Writing holiday wishes is never easy. How to put into words so much love, care, and affection? You don't want to sound cheesy or use the same generic sentences everyone else does. As the holidays approach, we all get very emotional and sensitive. It is 'the most wonderful time of the year' after all. So, you may want to pour your heart out and show your loved ones how much they mean to you. But do you have trouble finding the right words?
Don't worry! Whomever you want to express your feelings to, and whatever you want to wish them – we've got you covered.
Keep reading to find the perfect happy new year wishes for everyone that matters!
Romantic New Year Wishes
Every moment with you feels like the last 10 seconds on the 31st. They are only filled with laughter, excitement, and joy. Here's to another year of love!
May our love go stronger with each day that passes. I will love you as long as there are years to count. Happy 2021!
You will forever be the only one I want to kiss when the ball drops. Happy new year, my love!
May our love illuminate the New Year and bring us both compassion, understanding, and good fortune.
Without you, nothing about the new year would be happy. Thank you for all your love and support!
May all your dreams come true, and I will follow you every step of the way!
May this year start with our laughs and ends with our baby's cry. You are everything I want and everything I need forever. Happy New Year!
The day that I met you is the day that I've stopped counting years. Time doesn't matter when you have all you ever wanted. But, here's to us! I love you!
Sincere New Year Wishes
May this one be the best yet. Happy New Year!
I wish you 365 days of great love, big success, and good health!
May your heart be filled with joy every day. Happy New Year!
May God's light be your light on the road to happiness. Happy New Year!
I hope the New Year will help you find everything you search for, and then some! All the best!
May the magic of the holidays follow you all year long. I wish you a happy and healthy New Year!
May the New Year bring you a thousand smiles for every tear you've shed! Stay brave and strong! Happy New Year!
May the only tears in the New Year be the tears of joy. Happy 2021!
Bring only the good things with you, and leave everything bad behind forever. It's time for a fresh start. Happy New Year!
May God protect you and everyone you love. I wish you nothing but happiness and good fortune. Happy New Year!
New Year Wishes For Friends
I hope this year will bring you a heart full of love, a soul full of peace, and a face full of smiles! I love you, my dear friend, and happy 2021!
In the cookie of life, the friends are the chocolate chips. Here's another sweet year!
May the New Year paint your every day with the brightest colors and fill them up with the most beautiful music! You deserve only the best. Happy New Year!
The most precious fortune we have are our memories. And all my favorite ones are filled up with your laugh! Here's to another year of great friendship and even greater memories!
I can't wait to watch you make all your dreams come true and celebrate each of your successes as my own! I love you and wish you the happiest one yet!
Thank you for bringing so much joy, fun, and happiness into my life. I can't wait to spend another year with my best friend, and I look forward to all our new adventures. Happy New Year!
I hope the hangover on January 1st will be the only headache you get in the new year! Cheers!
Ditch the resolutions, and let's party! It's the New Year – make it count!
New Year Wishes For Family
Having a family like you is the most beautiful present life could ever give me. I am so proud and so lucky to have you. Happy New Year!
I know that every new year will be happy as long as we are together. Here's to many more!
I am so grateful for every year that I get to share with you. Wherever I am, know that my mind and heart will always be with you. I'm sending you the best wishes for 2021!
My only wish is that I can give you at least a part of everything you have been giving me my whole life. Thank you for being my guardian angels. I love you, and Happy New Year!
My wish for every new year is to make me even more like you. You are the best people I know. Here's to the most wonderful parents anyone could ever have!
New Year Wishes For Colleagues
Here's to another year of successful projects, promotions, and raises! Happy New Year!
May the fresh energy of the new year help you fulfill all your dreams and goals. Here's to friendship and success!
I hope you walk the path of the New year with enough wisdom, motivation, and strength to get wherever you want to be. Happy New Year!
Here's to another exciting and successful journey! May the New Year bring you everything your heart desires. Happy 2021!
I hope each New Year finds you a better, happier, and more fulfilled person. Here's to another year of winning!
We hope that our list was helpful and wish you a Happy New Year! May every beautiful wish you send out come back your way!