AAA Music Approved: Vanilla Sugar
aaamusic | On 21, Nov 2020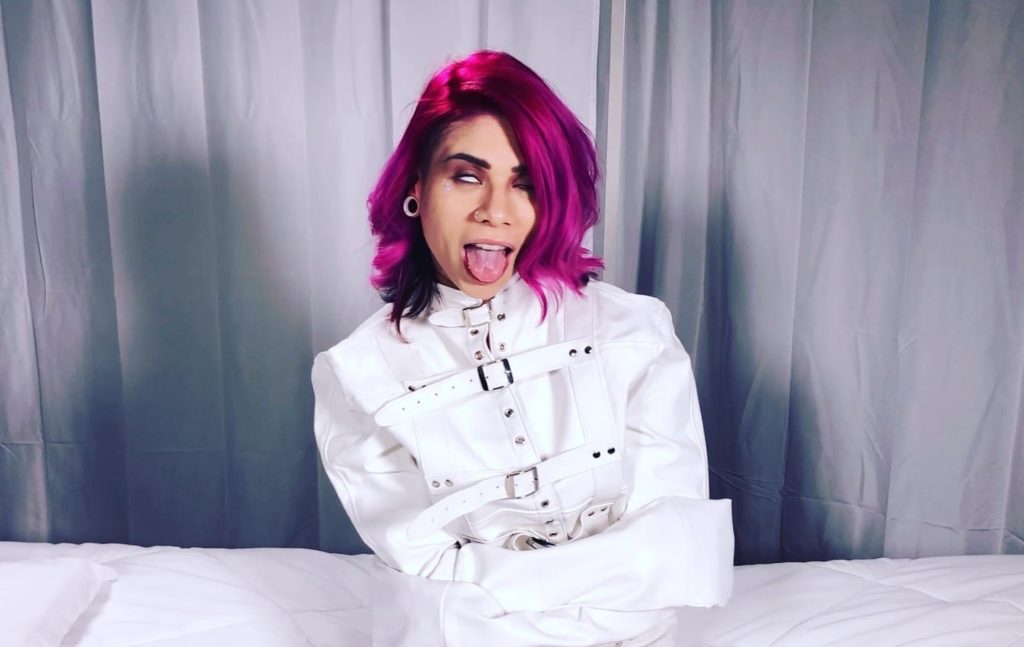 Who are you and where are you from?
I am Vanilla Sugar! I originally started writing music in Houston, TX on an iMac and midi keyboard. I now live in Los Angeles, CA.  
What inspired you to get into music?
I wanted to create music that mixed all the genres I love. I am really into Nu-Metal, EDM, Witch House, and Alternative Pop. My new album, She, really has all of that mixed together. I find a lot of musical inspiration from Grimes, Alison Wonderland, and Mindless Self Indulgence. I like to be very real and raw when I write lyrics. Music truly saved my life when I was a pre-teen. I was depressed most of the time and didn't really know how to handle it. I got into KoRn, and felt like I could really connect with their lyrical content. They talked about deep, dark things I had never heard someone else be so open about before. I want to do that for people who listen to my music. I want them to know that they are not alone; that there is someone else out there they can relate to.
What have you done?
I just released my debut album earlier this year. I am super proud of it and it feels like a huge accomplishment to have a full album out in the world! I released the music video for the first single, ThisDarkPlace, a few days before the album. A drive in theatre in Houston recently screened the music video for ThisDarkPlace. It was very cool to see it on the big screen! It has been great to see people's responses to the video. I have gotten messages from new fans saying they really relate to the album; that it has helped them get through rough times. That's what I am trying to do, and it feels great to know that I can help.
What are you like live?
Live shows are my release! I love them so much. I really do miss playing shows since this pandemic started. Seeing a Vanilla Sugar show is an audio and visual experience. I bring a lot of lights, props, fog and put a whole production together. I love to interact with fans. We all vibe together and have a great time. I enjoy touring so much. It's fun to make new friends every night, and see the world through music. I previously had the opportunity to play Warped Tour in Alaska. That was incredible. I am very thankful for being able to perform in different locations and getting to experience different parts of the world. I have a UK tour planned with The Birthday Massacre in July and August of 2021. I can't wait to meet you! 
What makes you different?
In my listening experience, the songs on this album are different from anything else I've listened to. There is something special about it. The genre blending is what I love the most, mixed with the crazy energy of the songs. I'm also very honest about myself, and don't hide. I think that it's important to be the real you. 
Physical vs Downloading vs Streaming…How do you listen to music?
I love streaming music on Spotify or Apple Music. It's so convenient to have literally all the music I love at my fingertips. I also enjoy having the option to purchase physical albums specifically for the CD booklets. I'm very into album art and lyric books. As an artist, I am an advocate for streaming services. A lot of services like Spotify and Apple Music have "discover" sections where they recommend new artists to the listener if they are already listening to something similar. That's super beneficial for an artist. For example, if you are listening to a lot of Grimes, you might get a recommendation to listen to Vanilla Sugar! I definitely appreciate the streaming services for that, as well as the ability to share music so quickly. I could send my album to anyone via a text message. So easy!
What have you been listening to?
Some of my favourite artists have recently released new music!! I am currently jamming Alison Wonderland's new single, "Bad Things". Super catchy. The video is really cool too. Purity Ring recently released a cover of Alice Dj's "Better Off Alone" – which I love so much!! That video is also great. It's been interesting to see what artists have been creating during quarantine. 
What are your aspirations for the future? 
I am looking forward to touring my new album. All of the previously booked dates were cancelled because of the pandemic, and I have been itching to share my music with the world!! I'll start tour prepping sometime in May for the July and August dates with TBM, and will continue shooting music videos for (ideally all) songs on the album. Once tour has been completed, it will be back to the studio for me to work on album number 2! I'm ready to stay super busy in 2021.
Questions answered by Vanilla Sugar…