AAA Music Approved: Ana Clara Hayley
aaamusic | On 30, Dec 2020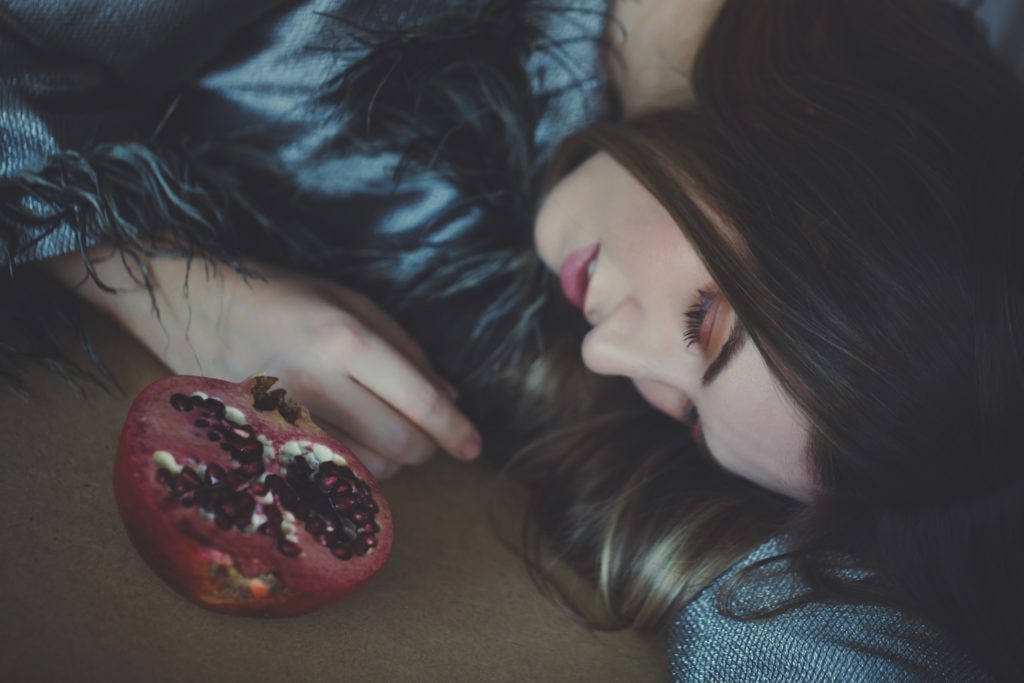 Who are you and where are you from?
I am Ana Clara Hayley – Brazilian-Australian singer-songwriter, born in Melbourne. I have been a musician since I was little, terrible guitarist, hopeless drummer but a pretty good singer, as it were! I'm passionate about education and giving people the power to think critically to empower them to advocate for what  they believe in and understand their "why". 
I wrote my first song when I was about 13 and looking back it wasn't too bad actually- not that all of them were brilliant! I love to dance, I adore my fiancée and puppy and I stand up for what I believe in which has consistently landed me in trouble since I was a kid. 
I've written songs since I was quite young which are very much autobiographical and I suppose quite 'story-teller' by nature. I was often quite ill when I was growing up and singing and songwriting offered me a space for catharsis, to process all that was happening and the cascade of new circumstances that brought about. I was quite shy about sharing the songs I wrote back then because they were essentially a very close look into my very private life; that's intimidating as an adolescent. Nowadays I see the sharing aspect from an entirely different perspective. I think the fact my songs draw so vividly on my real life experiences and that my real life experiences really are not so different to anyone else's experiences, the messages and meaning can bring comfort to those in a similar situation.
What inspired you to get into music?
Music inspired me to get into music. That indescribable feeling of finding a song that makes your skin react without touch, that moves your bones without you being able to stop it. I loved it. No matter the situation I always found my cure in music. I knew I could sing, and I thought how incredible it would be to be able to give others the feeling of love, kindness, support, a boost of energy, and memories with friends. I wanted to be a part of all of that and, I still do.
I wouldn't say that there is a deliberateness in the genre of the music that I write; what bubbles up bubbles up, it is entirely organic. I am working on a few different projects at the moment and each one is quite unique in its genre which is quite lovely really as it means you get to work with different people.
My biggest influence is Prince, undoubtedly. I think the lack of genre concentration is an indication of that too. It is as though there is a Prince song for every moment, emotion. I listened to a lot of Dionne Warwick and Johnny Diesel, Janet Jackson too. But as a family we listened to everything imaginable. From disco to opera we were always listening, singing and dancing to all genres of music and all of them left a mark on me in some way.
What have you done?  
In music I am really proud of my grit and resilience in being able to release a song during the pandemic, my first single, Brixton. I am also really grateful because that was only able to happen because of the care and commitment by all involved. I am also really proud that I was able to partake in a benefit concert in 2020 to raise money for CUFA, an NGO that supports mothers in Brazilian slums. These women were particularly hard hit by the COVID-19 pandemic and it was an honour to be able to do something that could help. Last week I released a cover version of IMAGINE/HEY JUDE as part of Brazilian group ELAS CANTAM CLÁSSICOS (with Daniela Firme, Carol Melo, Nathalia Cavalcante & Ana Lélia) to raise awareness and funds for school books and supplies for the children in these slums. It's a truly beautiful initiative and CUFA's tireless commitment is inspiring. I am very honoured to have made a contribution.
What are you like live?
My live shows are a mixed bag. I like very much to interact with the audience and talk. There are no fireworks or costume changes but there is definitely an energetic exchange between the music, the musicians and the crowd.I really love smaller shows doing pared back versions of each song- a slightly unexpected rendition of the expected title. It's always lovely to see how people perceive my new interpretation because I think it is important to retain the integrity of what people first enjoyed. You can expect so see me in the show- direct, honest and a full range of notes.
What makes you different? 
I don't know that there is anything particularly different about me to the long history of musicians present now and who came beforehand. However, there is a decided honesty and relatability to me and my works; I'd say that is my differential as it were. You'll find story in my song, rawness in my interpretation. I'll prioritize what the song makes me feel and feel I need to express over concern for how many people the song will please. I am a direct and uncomplicated person and that same person is who spills out into song and verse; that isn't for everyone but it is clearly for some. I'm not one for boxes so my songs don't follow a strict style or format. If the song comes together without a bridge or the verse carries ¾ of the song then so be it. I'd say these are perhaps the characteristics that define me rather than make me different.
Physical vs Downloading vs Streaming…How do you listen to music?
I personally am more concerned about people accessing music responsibly and not obtaining music illegally. Obviously I feel that way from the perspective of the musician and the earnings resulting from stream/download/physical purchase however, also because there is so much other illegal activity that stems from such operations that I think many people are not aware they are inadvertently supporting when they use such services.
I personally consume music mostly when I am mobile so via platforms such as Spotify, simply because it is easier. I do however, love to listen to old recordings on vinyl and have a group of friends who also love to. I love seeing their collections and listening to the sound and the way it was captured and the feelings that accompany it. I love the science and process behind vinyl, I love hearing the little scratches as the needle moves along between songs. I grew up with vinyl, cassettes and CDs so my ear finds something to enjoy in each of the recordings. I'm much more for feeling than perfect sound, so I am often happier with a scratchy old vinyl Stevie Wonder record than a remastered digital version. I think it can almost be like getting those really old black and white photos restored…they were somewhat more endearing with the little scratches and fumé that beforehand impeded the clarity that made you wish to restore them in the first place.
What have you been listening to? 
I am always listening to Prince but I have spent a lot of time listening to Emily King, Sonny Cleveland, Lolo Zouaï & H.E.R. H.E.R's recent release Hold On makes me feel all kinds of ways and I just love listening to each aspect of the song. The instruments communicate with me as much as the vocal line and lyrics. The soul in Sonny Cleveland's Bring It On Back just makes me feel so involved in the song. I think what resonates with me so much in these two songs is the prioritization of the instruments. I think we are so used to hearing songs with electronic fills and effects that we forget what songs sound like when they are natural – excluding acoustic versions. The instruments are so emotive alone that these two songs just bring me back into the moment
What are your aspirations for the future? 
I have an album and 5 singles that were to be released in 2020 but were all held up due to the pandemic. So 2021 should be rich in music and clips. I'm working with a few different genres and recording and producing in a few different countries. There is a single under production in Berlin, Germany, an album under production in Australia and 4 singles in Brazil that are underway too. The album covers a range of themes from the love between mother & daughter, domestic violence and self-awareness. The singles touch on suicide and addiction, my brush with cancer and the enjoyment of single life. The film clip to my initial release Brixton, was supposed to be recorded in Brixton, London in 2020 so that will (should) now take place in 2021 too. There is a lot to come! I'm working on a beautiful single with Brazilian artist Ana Lélia that will be released on 07/02/2021 that I am really excited about. It's allowed me to work with Brazilian producer Jonatas Pingo and the art has led me to work with the incredible graphic designer, Renato Pattini who has designed the cover and will develop the song lyric video, which is very exciting.
Whilst delays bring with them frustration and disappointment, I am truly grateful that each project involves such a diverse group of creatives and musicians. I'm truly fortunate to be able to meet and work with such people and I am excited to see the results and share them with everyone once ready.
Questions answered by: Ana Clara Hayley…