Easy Ways to Uplift, the Quality of Your Headphone's Sound, You Have Been Listening To
aaamusic | On 13, Sep 2021
Purchasing the right pick of headphones can be an effort. But Happy Plugs understand the concerns of customers. A top-tier headphone is Air 1 plus from Happy Plugs. Once you have purchased the right headphone, it is all about maintaining or enhancing the sound quality of headphones. Here are Easy Ways to Uplift, the Quality of the Headphone's Sound, You Have Been Listening To:
You can enhance the audio quality of your sound depending on the operating system you use. Make sure your headphones get fitted into your ears, you clean them regularly to remove dirt, and do not forget to adjust them perfectly to your ears; use twist ties.
Read more to explore some easy hacks and ways to get yourself a better sound quality.
Tip #1: Use Twist Ties to Adjust Earphones Firmly Around the Ears
Twist ties can be wrapped around your earphones and then softly curled around your ears. It adheres the earphones to your ears. It reduces the chances of earphones falling off your ears due to imperfect size.
Dance freely, run smoothly! Your earphones would not fall!
Tip #2: Wipe Out the Dirt from Earphones Regularly
No matter how deluxe earphones you use, there is always a probability of dirt, wax, or dust conquering spaces of your earphones. Even Happy Plugs Air 1 wireless earphones get probable to be clouded by wax buildup if you do not clean them regularly.
Make sure you take care of the earphones you purchase. Otherwise, you will face hindrances in sound quality.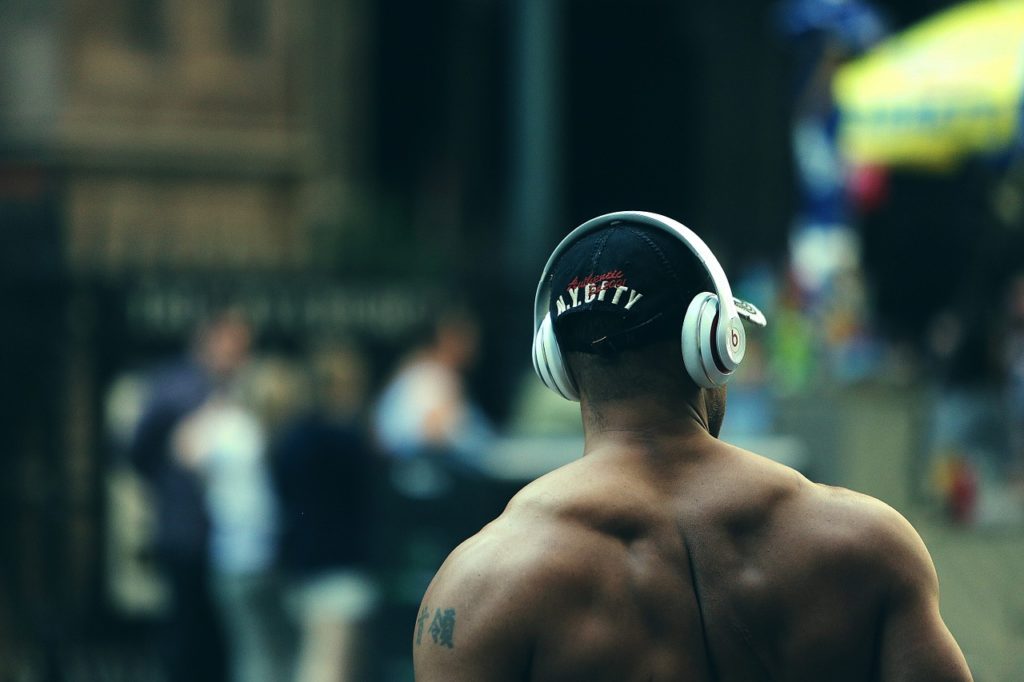 Tip #3: Try Changing the Earphones into the Other Ear
It means you should try swapping the earphones or headphones in your ears. We all have hectic lifestyles, and in haste, we may insert the wrong side into the impaired ear. But, if you have earbuds doing this would not help out. It is because earbuds do not create this sort of dilemma. They get perfectly fitted into any ear you want on any side.
Tip #4: Try Changing the Settings of Your Operating System Sound Quality
You can explore your settings for sound quality in your operating systems. It is a guide to land on enhancing the audio bass in the Windows system.
On the windows panel, write "control panel." Once it opens, click on "sound." You will now see a list of audio devices such as headphones, speakers, etc. Next, you have to right-click on the "headphones" and head to the "properties" section. Next, go to the "enhancement" tab in the properties section and tick the "bass boost" option. Finally, do not forget to click "OK."
You can also adjust the equalizer (EQ) setting on your mobile phones.
Tip #5: Confirm Your Headphone Adjustments
The first thing you can do is choose the right fit. If you are working with in-ear headphones or on-ear headphones, make sure they are inserted into your ears properly. To make this thing work, you should orient the earphones or headphones a bit so that they get fitted firmly in your ears. Try rotating them.
Meta Title:
Easy ways to uplift the quality of your headphone's sound you have been listening to
Meta Description:
Headphones should be oriented in the right way to fit into your ears. Clean them regularly, use twist ties to adhere them, adjust the settings of your sound system.