5 April 2011 | aaamusic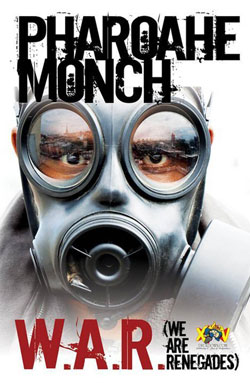 Feat: PHAROAHE MONCH Plus SPIN DOCTOR Live at Scala on 8th April 2010
SIMON SAYS / DESIRE / THE LIGHT / GUN DRAWS
For HALF PRICE TICKETS CLICK HERE and use the code  SCALAOFFER.
Pharoahe Monch returns to the UK for … Read More
2 March 2011 | aaamusic

New Commercial: Pharoahe Monch "The Warning" featuring Idris Elba Pharoahe Monch W.A.R. (We Are Renegades) album officially out March 22nd.
"The Warning," directed by Todd Angkasuwan, also contains a portion of Pharoahe Monch's title track, W.A.R. featuring Immortal Technique.
Pharoahe Monch … Read More