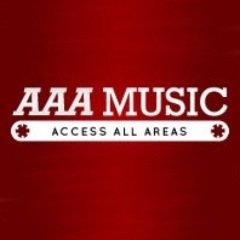 AAA Music  – a UK based music site – is the brainchild of two friends and first entered the cyberspace in 2005. After a few years and a few changes it is now an increasingly popular alternative music site, making its name as the place to go for non-typical music features.
We're proud of channeling a variety of music genres – from indie and alt-pop to hip-hop and jazz – and to serve as a platform for unsigned bands to get their first media coverage.
Join the conversation via Facebook, Twitter or LinkedIn…
Meet The Team
Clive Paris Rozario – Publisher & Editor-in-Chief – @cliverozario
For info, UK & international press releases or partnerships, and for enquiries about features, gigs and special coverage, please use the following email: clive@aaamusic.co.uk
Alessia Matteoli – Founder (Italy)
Anthony Weightman – Senior Reviewer & Interviewer (UK)
Contributors (past and present): Will Howard, Katie H-Halinski, Matt Fellows, Rupert Uzzell, Rose Benge, Kjersti Westeng, Monica Guerrasio, Joe Denby, Laura Carvajalino, Heather Ryall, Daniel Garnham, Michael Joyce, Samantha Panasuik, Del Newman, Shane O Neill, Liam Dodd, Jake Parker, Marguerite Gallorini, Rachael Pilkington, Ays Kura, Emma Dodds, Marco Canepari, Ciaran Steward, Lois Browne, Camilla Pascucci, Agnessa Yermakova, Martin Gordon, George Prince, Tom Goulding, Ian Brown, Chris Hutchings, Matt Friend, Craig Doporto, Roberta Capuano, Daniele Boselli, Jon Horvath and Amy Pinnock, plus photography from Abbie Barton, Dan Cairns, Ben McAdam, Luca Viola, Joe Sheridan, Sean Shore. Nige Nudds and David Livingstone.
Interested in joining the team? Click here…