1,2,3 free track | AAA Music
aaamusic | On 01, Jun 2010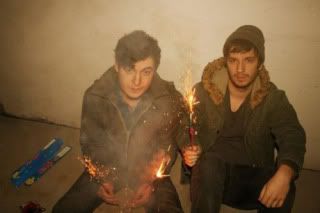 Hailing from the steel city of Pittsburgh, Pennsylvania, 1, 2, 3 consists of long time friends Nic Snyder (vox, guitar & keys) and Josh Sickels (drums).
Originally started as a side project from the power punk outfit The Takeover UK, Snyder found himself increasingly drawn to 1, 2, 3 and the freedom it gave him to express his own musical ambitions. Having only been together for a few months, 1, 2, 3 have already put out a 7″ single through Brooklyn label Ooh La La and this week sees them release their debut UK single, 'Going Away Party', on hot tastemaker label, Chess Club.
The duo is giving away the track Confetti, to get yours simply click here.