Mountain Man – Made The Harbor
aaamusic | On 14, Jun 2010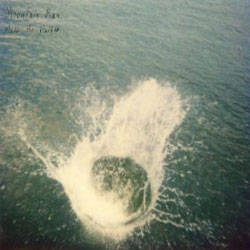 Mountain Man release their awaited debut album on Bella Union, the label responsible for bringing incredible talented artists to our knowledge.
The girls – Molly erin Sarle, Alexandra Sauser-Monnig and Amelia Randall Meath – belong to this category. Their album, despite belonging to the folk/country genre that is increasingly gaining presence within the UK airplay, stands out for its originality and freshness. What strikes it's the authenticity and intimacy of the album – this may be due to the choice of taping it in an abandoned factory, which has impacted the sound structure, which is both rough and refined.
Opening with a throat clearing on Buffalo, it then evolves into nursery rhyme style refrains, the only company to the only instrument played: acoustic guitar. Their vocals are tender and beautiful, evoking far away, dreaming scenarios, picturing fairy tales set in Vermont. Nature dominates the album.
Don't take the album for granted though, the girls have lots of surprises in store: from the boogie woogie vocals in 40s fashion on How'm I Doin' to the sorrow of Dog Song, winking at Jeff Buckley in Loon Song, they will prove their vocal skills and their versatility.
The journey continues with Babylon, a psalm sound alike, and terminates with River, a narrative track that perfectly closes the story told in Made The Harbor.
A beautiful, breathtaking debut album. There is no need to do much talking about it, let the music speak for itself.
Author: James