WORLD CUP CARNIVAL NEEDS YOU TO HELP ENGLAND THROUGH!
aaamusic | On 21, Jun 2010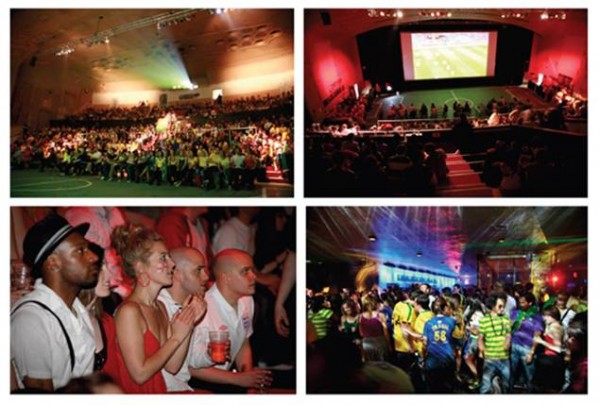 The World Cup Carnival is in full swing with its electric stadium atmosphere, HUGE HD screen (52.5ft wide!), BBQ terrace, numerous bars and cracking afterparties so thank you so much if you have already been down to lend your support to us and ENG-ER-LAND.
WEDNESDAY IS MAKE OR BREAK TIME FOR THE TEAM – SO COME ON DOWN AND LEND YOUR SUPPORT AT THE REDUCED PRICE OF JUST £5.
ENGLAND V SLOVENIA – DOORS 1PM / KICK-OFF AT 3PM / AFTER PARTY TILL MIDNIGHT
WORLD CUP CARNIVAL is at SHEPHERDS BUSH PAVILION, 58 SHEPHERDS BUSH GREEN, LONDON W12 8QE