Jon Thorne Danny Thompson New Album 'Watching The Well'
aaamusic | On 06, Sep 2010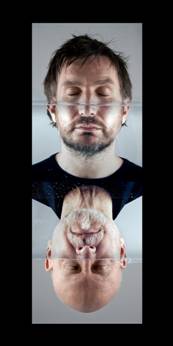 Perhaps best known for his work with Lamb and Lou Rhodes, Manchester based double-bassist and composer Jon Thorne is renowned as a passionate, energetic and highly skilled performer.  His 20 year career has seen him work across a broad range of the music spectrum. As bassist and composer in the acclaimed ground- breaking trip- hop/drum 'n' bass band Lamb he has recorded four albums, toured 32 countries in five continents and played at most of the world's leading musical festivals. He has also recorded and performed with artists as diverse as Trilok Gurtu, Robert Fripp, Donovoan, Robert Miles, Guy Barker, Badly Drawn Boy, Lou Rhodes, James Yorkston, King Creosote, and Martha Tilston.
Danny Thompson is a legendary English double bass player. Highly regarded by both musicians and fans alike, his contribution to UK music is immense. Noted for his thunderously deep tone, his 52 year musical career has seen him play and record with a large variety of musicians including Richard Thompson, John Martyn, Nick Drake, Kate Bush and Pentangle. Danny received a Lifetime achievement award in the 2007 BBC Radio 2 Folk Awards.
Watching The Well is a 12-part suite in three movements for double bass and orchestral ensemble, written by Thorne as a feature for and celebration of his mentor and friend Thompson. The music draws on ECM inspired European jazz, classical, electronica and folk influences, featuring soaring strings, harp, electric guitar loops and choirs to create a unique backdrop for Thompson's astonishing bass work. Thorne was initially inspired to take up the bass professionally after hearing Thompson's playing on Kate Bush's "Hound of Love." An early meeting of the two shortly after proved propitious. Thompson's profound generosity of spirit and encouragement set the younger man on the path to a career in music. This album has been written both as an offering of thanks for a musical lifetime of inspiration and also to frame Thompson's bass 'Victoria' in a setting it has never been heard in before.
Initially conceived as a performance piece, Watching The Well debuted as a sell out gig at the Manchester Jazz Festival in 2007. The concept has since grown into an album produced by Thorne, and featuring, alongside Danny Thompson some of the most exciting musical voices on the contemporary UK scene, including award winning jazz saxophonist Gilad Atzmon, guitarist from the Cinematic Orchestra Stuart McCallum and one of the leading talents on the modern folk circuit, John Smith