Jay Ronko and Josh Newson announce 'Icarus'
aaamusic | On 27, Sep 2010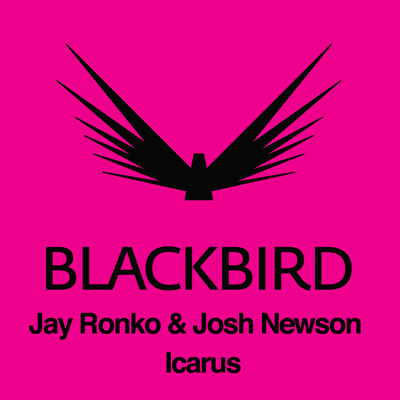 Icarus is the second collaboration from talented young house monkeys Jay Ronko & Josh Newson. The duo, otherwise known as Jeroen Hoogenboom and Hugo van Brakel, released Push earlier this year to great reviews – and now they're back for round two.
Jay Ronko is a self taught guitarist and pianist as well as being a DJ and a producer. He's a perfectionist who's unrivalled passion is house but who has great appreciation for other styles, allowing them to influence his work.
Josh Newson also started out on the guitar but abandoned the instrument in his teenage years when other pursuits became more appealing. He describes his style as uplifting progressive house with techhouse and minimal influences. His focus is always on creativity and on pushing the boundaries with the music he produces.
Together they form a truly formidable unit as demonstrated in their fantastic new track – Icarus.
The tale of Icarus is a cautionary chapter in Greek mythology. Exiled in Crete, the young Icarus and his father plot to escape by making wings made of wax and feathers. Ignoring warnings not to fly too close to the sun, Icarus swoops into the sky. The sun melts his feathers and he crashes into the sea.
Like the boy with the wings, this is a track that takes great pleasure in soaring close to the edge. There's evidence of a range of styles here, the glitchy beats and easy pace (and even the pan pipe-esque sample) letting you believe this will be a nice easy ride until it quickly starts to build.
It's hard to find fault with the track – it's intelligent, original and doesn't get tired after a listen or two. There's something compelling about their choice of sounds, picking combinations you wouldn't normally find in tracks more defined by their genres. But, thanks to a clear helping of major house talent, the boys have created a tune that really works.
The remix comes from another twosome, this time in the form of Ronn Sono & Thice Santoro. This pair amp the track up a notch and inject some club flavour into the rhythms to make a suitably storming track for the beautiful after summer nights.
Jay Ronko and Josh Newson – Icarus is out on Blackbird from today and exclusively available on www.beatport.com. The track will be available on all other online retailers from October 11.