Nightmare on Great Portland Street @ 229
aaamusic | On 31, Oct 2010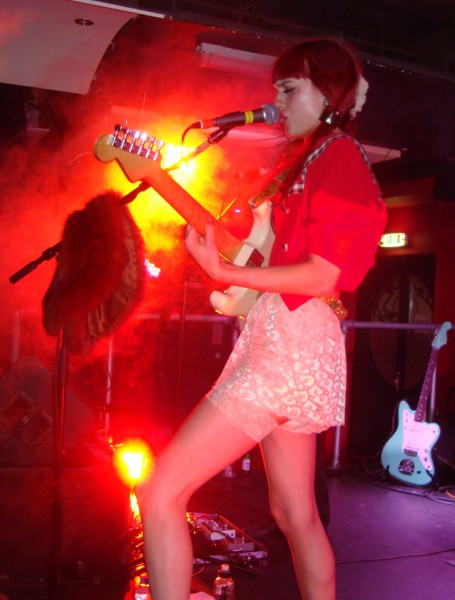 Music for a good cause. This is Oxjam, the one month-long music festival raising money for Oxfam.
Since the first edition in 2006, Oxjam has raised more than £1.2 million in total for Oxfam's work, enough to build 10,619 emergency shelters, 48,000 goats or 705 classrooms.
Oxjam 2010 is dedicated to the victims of floods in Pakistan, and Nightmare on Portland Street, at 229, has been one of its main nights.
2 hours of live music, with the swinging guitar of Peter Parker and his Rock N Roll Club, the sensual frenzy of the Cut Outs, and the explosive Jessie Rose Trip.
Jessie Rose Trip is a Motown-influenced trio from Manchester, including singer and guitarist Jessie plus bass player Mark Lewis and drummer James Wood.
Influenced by the great voices of Billie Holiday and Dionne Warwick, Jessie entertains with her mix of soul and blues that maybe won't impress for its originality but delights and charms the audience of 229.
Highly recommended for every fan of retro and soul, Jessie Rose Trip will hit Manchester on the 11th December for the last gig of the year.
Author: Lorenzo Coretti