PolyStyrene (X Ray Spex) announces
aaamusic | On 02, Nov 2010
"Poly Styrene… so ahead of her time. She recreated punk. X-ray Spex, a band that shaped my identity."  Beth Ditto (The Gossip)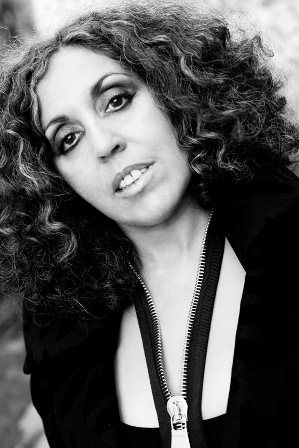 Poly Styrene, the unforgettable frontwoman and iconic face of the seminal band X-ray Spex has announced her return to the music scene.
Poly will release a free download 'Black Christmas' on December 20th through Year Zero, followed by her debut solo album in March 2011. Entitled 'Generation Indigo', the record was produced by Youth (The Verve, Killing Joke, The Fireman, Edwyn Collins).
X-ray Spex may have only been around for a couple of years but their star shone brightly. A series of hit singles have stood the test of time, making Poly a genuine icon and one the premier influences on the Riot Grrrl and Britpop scenes. Currently, a new set of young American bands like the Yeah Yeahs Yeahs and The Gossip and countless others recognise her fiery, irrepressible presence. With her great self-styled image, brilliantly sharp lyrics and powerful presence, Poly's indomitable spirit still inspires.
After reforming the band for a one off show at The Roundhouse, Camden in 2008, Poly was persuaded to start writing a solo album. Armed with an album's worth of songs, Poly met Youth who added his own epic style to the tracks, with the resulting LP taking in everything from power pop, to neo-X-ray Spex punk rock, to Trojan-reggae infused grooves.
The first taster will be free download 'Black Christmas', a non-album track which was written by Poly and her daughter Celeste (who also sings on it) when they heard the news about a man dressed as Santa Claus killing people in LA, also reflecting the start of the recession, it is a tongue-in-cheek, anti-Christmas song.
'Black Christmas' is backed by a brilliant remix from Kahn, a young self taught, multi instrumentalist and producer from Bristol. Part of the Sureskank Collective, Kahn twists 'Black Christmas' into a dubby and glitchy track cementing Poly Styrene as a relevant artist for today.
A fantastic return to form, Poly is about to pull off an unlikely comeback. Not relying on old tricks her album connects with modern times both musically and lyrically and her remarkable voice sounds as vibrant and innocent as ever.