Sensorites on Liverpool, Technology and what comes next!
aaamusic | On 07, Nov 2010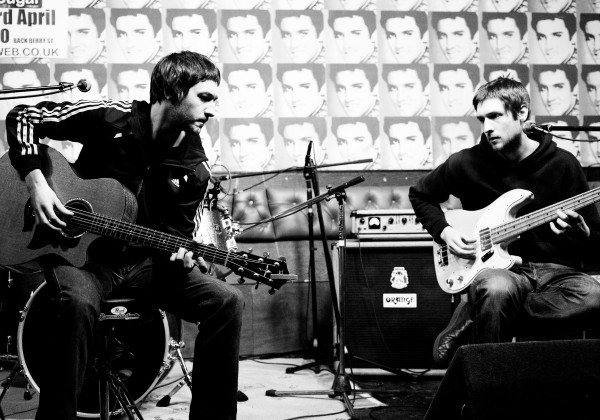 AAAMusic: For our readers who don't know anything about Sensorites, can you let us know a little about the story up until now?
Sensorites: We're brothers originally from Stoke-on-Trent but now living in Liverpool, working and writing from our studio 'The Batcave'. Our debut single 'Spacemen' was released in April 2010 and our next single 'Just Because You Can' is released 15th November 2010
AAAMusic: As a band that is relatively new to a lot of people, how do you react to Nicky Wire's claim that 'Young bands don't say anything?'
S: He's not listening in the right places. Every Sensorites song say's something, often social commentary / political.
AAAMusic: Although you are not originally from Merseyside, do you think that the sound of the city has influenced your music and do you want to be considered a Merseyside band?
S: Merseyside has defiantly influenced our sound, not necessarily in an obvious way. Liverpool is where I fell in love with delta blues, although not always apparent it's been a huge influence to my guitar playing and Sensorites sound. There's loads of great players and songwriters here, being around this has it's influence and keeps us on our toes.
AAAMusic: Have you played at Liverpool Music Week before? Is it something that you are looking forward to?
S: No, we've not. We're playing at one of our favourite Liverpool venues the zanzibar club. It's gonna be a great night, we're really looking forward to it.
AAAMusic: In April you expressed an interest in expanding the group; is this still something that you want to do?
S: We often play with other musicians both live and in the studio we're always on the lookout for more
AAAMusic: It is a difficult time for the music industry at the minute; what do you think makes Sensorites stand out from the other great music that is around?
S: Prolific songwriting, playing and production. Technology has enabled untalented artists to sound half good. The standard approach of autotuning and editing the life out of music is taking away the human element key to connecting with people. We use (not abuse) technology to enhance our music not to fix it. This in turn makes us strive for the highest playing standard. I'm also a firm believer that a great song should still sound great no matter what instrument it's played on, we build the production around the song not visa-versa. A lot of musicians are being seduced by the dark side of technology and music is suffering as a result.
AAAMusic: Who would you consider to be your musical influences?
S: Our influences are almost infinite.
AAAMusic: What next?
S: Our next single 'Just Because You Can' is released on the 15th November, loads more releases to come in 2011
www.myspace.com/sensorites
Author: Josie Payne