Gold Fields – Treehouse
aaamusic | On 06, Dec 2010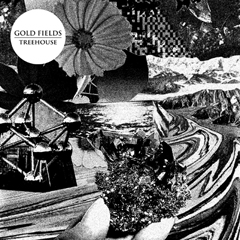 Australian teenagers Gold Fields have been together for little over three months, and have just a handful of shows under their collective belts, but their bedroom demos are winning fans far beyond the Melbourne suburbs that brought them together.
Treehouse is their new single out this December and I'm sure it will be appreciated during their UK tour, actually their fans really like it during the Big Day Out last January.
It's a very easy and catchy tune and it has got the right groove to make shake your hips while you're going to work and it will be hard to get it out of your head.
I can feel a certain taste for 80s, the samba rhythm and the soft vibraphone give the tune an exotic sound that I'd like to drink a cocktail on a white beach.
Gold Fields said this single was recorded in their bedroom and it's quite clear if you listen to drums, but in the age of musical software it's not strange, and they point to create a good product with the help of singer's charming vocals.
It 's definitely a band to watch.
Author: Roberta Capuano