Meet IO ECHO – The Coolest Duo of 2011!
aaamusic | On 22, Dec 2010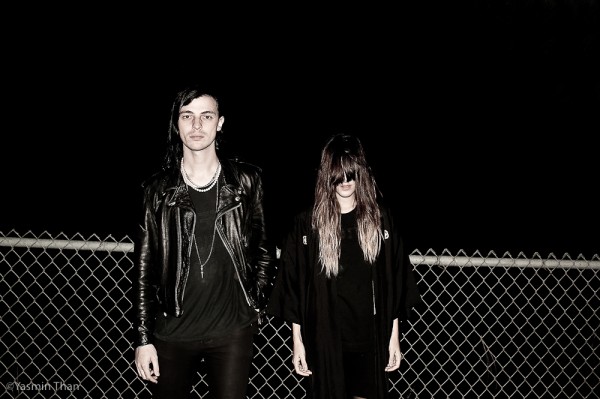 AAAmusic chats with Ioanna and Leopold of cool duo IO ECHO!
AAAmusic: How did you get together?
Ioanna: We met in Los Angeles although neither of us are from California. We had a chat about masochism and I think we knew immediately that we wanted to hang out more. Then we got to playing.
AAAmusic: Is there a story behind the name IO Echo?
Leopold: Ioanna's nickname is "Io," and I think that's a cool name so I wanted to have that in there and then "Echo" felt sonically compatible.
AAAmusic: How would you describe your music?
Leopold: Like a doom band that discovered ecstasy
AAAmusic: How is being in IO Echo different to any of your former projects?
Ioanna: This is my first band so I don't really have anything to compare it to.
AAAmusic: What inspires your songwriting?
Ioanna: Leopold and I are both really inspired by Japanese horror films.
AAAmusic: What can we expect from your debut album?
Leopold: We're actually not finished writing it, but the songs we have written explore the far east.
AAAmusic: How did the tour with The Drums come about?
Ioanna: We met them a few months ago and got on really well. When we saw we would be going to London, we messaged them about it and they got us on shows. What I didn't expect was how much they would champion our music after hearing it.
AAAmusic: Is touring something that you enjoy?
Ioanna: Absolutely.
AAAmusic: What are your plans for 2011?
Leopold: Finish our album and continue touring.
Author: Roberta Capuano