Beat Connection
aaamusic | On 03, Feb 2011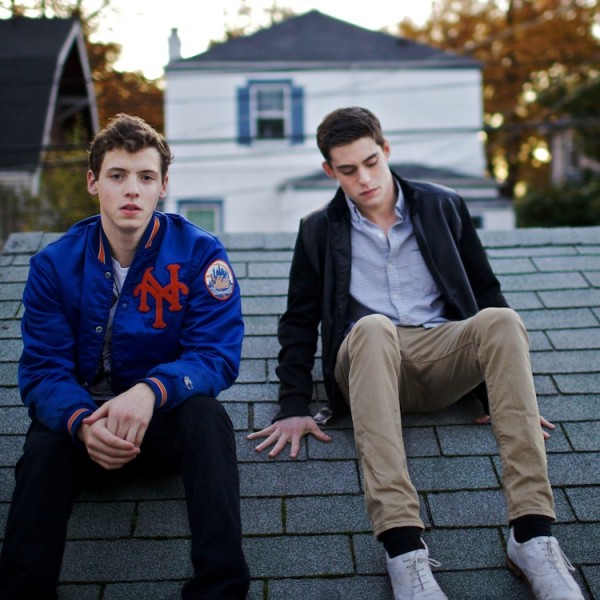 SURF NOIR – RELEASED ON TENDER AGE ON APRIL 11th
SILVER SCREEN SINGLE Feb 28th
FIRST UK DATES COMING IN MAY
"every elided syllable glistens under light" – PITCHFORK
"this tantalizing teaser promises good things to those who wait" – NME
"a tour de force of progressive rhythms and sweet melodies" – THE LINE OF BEST FIT
"impressive instrumental and compositional range" – THE GUARDIAN

Beat Connection, the debut signings to Moshi Moshi imprint Tender Age, release Surf Noir on April 11th. A mini-album featuring eight songs, Surf Noir expands on the palette of fantasy pop revealed on the single Silver Screen.
Sunburn kicks off proceedings with sun-baked psychedelic guitar melodies over a shifty beat, invoking summertime nostalgia; In The Water with its samples of seagulls and clapping beats, quickly dissolves into a tropical dance party with layers of washed-out vocals and steel drums; Theme From Yours Truly originally sampled Beyonce and Kelis but given the nightmare of licensing said samples was carefully re-recorded for this release; and Silver Screen with its Afro-pop bounce, smooth vocals and understated genius are just four of the pop gems featured here.
The duo of Jordan Koplowitz and Reed Juenger met in summer 2008 in that first youthful flush of "hey wait, I don't live with my parents anymore…" and began making some late-summer-appropriate house beats in Garageband.
Studying avant-garde composition and working at a local radio station, Juenger realized that melody, verses and choruses exist in pop music for a reason: high-brow-experimental-self-referential-sound-sculpture was no way to get the ladies. So years passed, and they moved on from Garageband, started DJ-ing; things went full circle, their tastes changed, they started writing more music, paid some bills with DJ fees and bought some better equipment.
By the summer of 2010, aided by friends and lovers, including featured vocalist Tom Eddy, Koplowitz and Juenger were sweating it out in an attic studio, walls coated in soundproofing lifted from a college radio station. Tracks were refined and polished, friends were dragged in to listen over and over again to tiny segments of music that wouldn't make the cut. They had a few epiphanies: realizing that the flow of an album really enhances each song, they applied the knowledge they had gleaned from the dancefloor. They borrowed some nostalgia. During this time, Surf Noir transformed from a labour of love into an essential soundtrack reflecting the anticipation for the summer months when everyone cuts loose.
Beat Connection summon up the mundane things in life, the things that we pretend don't matter but the stuff that keeps everyone going; the first sunny day, getting the girl, slacking off, partying… things that are overly romanticized in movies. This is an absolute indulgence, because the world is an incoherent jumble of perception, and we all pass on eventually. So in that spirit of cutting loose, let's have a good time and not worry too much: Saturday night always becomes Sunday morning.