GRUFF RHYS New single 'Honey All Over' released 23rd May Summer live dates announced
aaamusic | On 13, Apr 2011
Gruff Rhys continues his musical adventures with a new single and summer live dates that include several headline UK festivals performances.
The single will be comprised of Honey All Over and previously unreleased, brilliantly titled new song, Xenodocheionology. Sugar sweet Honey All Over is one of the many highlights of Gruff's recently released, heartwarming solo album, Hotel Shampoo. The record was born out of Gruff actively embracing piano ballads and middle age in the wake of his fortieth birthday, as well as a personal quest for catharsis of a 15-year habit of acquiring wasteful complimentary hotel products whilst on tour. Heralded as Gruff's most ambitious and fully realized album yet, Hotel Shampoo has also sparked an art installation, sold out UK tour with high- altitude Welsh surf-rock band Y Niwl, an all night siege of an entire Blackpool hotel and videos involving sharks and horses.
The word xenodocheionology describes a person's love of hotels or inns – Gruff will hopefully be experiencing this condition during the dates listed overleaf. As well as gigs in Singapore, Australia, Malaysia and a nationwide US tour, Gruff will be headlining various UK festivals throughout the summer, including; Glastonbury's Park Stage, Truck, Field Day, Green Man and End Of The Road.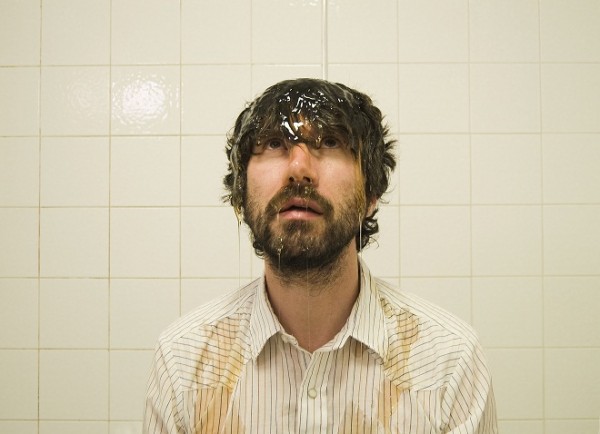 APRIL//
24 // BOURGES, Printemps de Bourges
25 // SINGAPORE, TAB
MAY//
2 // MELBOURNE, Northcote Social Club
3 // SYDNEY, Excelsior Hotel
6 // KUALA LUMPUR, Map KL
18 // BROOKLYN, Knitting Factory
19 // PHILADELPHIA, Johnny Brenda's
20 // WASHINGTON DC, Red Palace
21 // CARRBORO, Local 506 Chapel Hill
22 // ATLANTA, The Earl
24 // NASHVILLE, Mercy Lounge
25 // BIRMINGHAM, Bottletree
27 // AUSTIN, Mohawk
28 // DALLAS, Club Dada
30 // PHOENIX, Rhythm Room
31 // SAN DIEGO, Casbah
JUNE//
1 // LOS ANGELES, The Echo
2// SAN FRANCISCO, Rickshaw Stop
3// PORTLAND, Mississippi Studios
4 // VANCOUVER, Biltmore
5 // SEATTLE, Tractor Tavern
8 // MINNEAPOLIS, Triple Rock
9 // CHICAGO, Schubas
10 // PONTIAC, Pike Room
11 // TORONTO, Horseshoe Tavern
14 // BOSTON, Brighton Music Hall
15 // NEW YORK, Mercury Lounge
23 // LONDON, Royal Albert Hall (supporting Bright Eyes)
26 // Glastonbury Festival, Somerset
JULY//
22 // Gwyl Gardd Goll, Wales
23 // OXFORD, Truck Festival
29 // HARROGATE, International Festival
AUGUST//
5 // AULNOYE-AYMERIES, Les Nuits Secretes
8 // LONDON, Field Day
21 // BRECON BEACONS, Green Man Festival
SEPTEMBER//
2 // BIRMINGHAM, Moseley Folk Fest
3 // NORTH DORSET, End Of The Road festival