MAGIC PANDA SIGNS TO GERMAN INDIE LABEL MARIPOZA RECORDS, ANNOUNCES THE RELEASE OF 'THE GLASS MOUNTAIN' EP AND MOUNT KIMBIE SUPPORT.
aaamusic | On 15, Apr 2011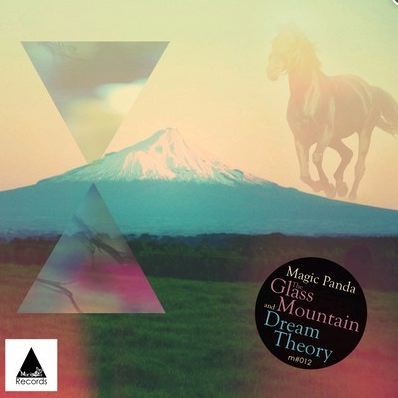 Magic Panda is the brain child of 29-year-old electronica producer Jamie Robson. The project came to life in January 2010, when Robson decided he wanted to take his collection of electronic noodlings, 7 years in the making, from out of his cavernous basement studio and onto the stage. Frustrated by the trappings of being a studio producer, it was crucial for Robson that Magic Panda would become fundamentally a live project; all the music he created would need to be live and live performances would capture the creative spontaneity and energy that drives the music. Through Magic Panda, Robson has strived to encapture a sound at once, naturalistic and otherworldly, in an attempt to create an unsettling yet beautiful world, fusing organic sounds with glitchy beats and dirty synths. Throughout 2010 Magic Panda's profile continued to grow internationally with the use of viral media and online flatforms . He has since enjoyed a number of high profile gigs, including supporting DMX Krew and performing at at Notting Hill's 'First Wednesdays' gallery opening project.
---
Magic Panda
The Glass Mountains EP track listings:

1.
The Glass Mountain
2. Dream Theory
Artist Links:
http://www.myspace.com/magicpandamusic
http://www.facebook.com/pages/Magic-Panda/131923653523332?v=app_178091127385
Streaming Link: Magic Panda – The Glass Mountain and Dream Theory EP by Type PR
 
Live Dates:
Magic Panda will be supporting Mount Kimbie at Norwich Arts Centre on 23rd April.