Liam Finn announces UK dates including XOYO, Truck Festival and Secret Garden Party
aaamusic | On 10, May 2011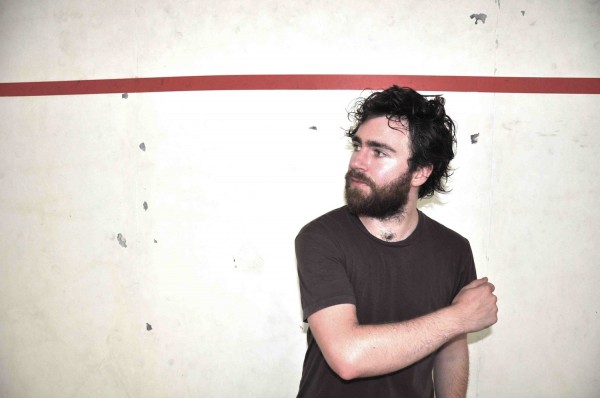 Following the announcement of his eagerly anticipated second LP, 'FOMO' – due July 4th through Transgressive Records – Liam Finn has announced a string of UK dates in July.
Having debuted his full band line up at SXSW earlier this year, Finn also recently played a sold out show at Hoxton Bar & Kitchen last month. It was the UK's first opportunity to hear his new material as well see the new live set up. Don't miss his return to the UK where he will headline XOYO in London and also play Secret Garden Party and Truck Festival.
Upcoming European shows:
Tues 14th June – Maschinehaus, Berlin
Wed 15th June – Haldernpop Bar, Haldern, Germany
Thurs 16th June – Bitterzoet, Amsterdam
Fri 17th June – La Boule Noir, Paris
Fri 15th July – The Sugar Club, Dublin **Headline**
Sat 16th July – Galway Arts Festival, Galway
Tues 19th July – Deaf Institute, Manchester **Headline**
Wed 20th July – XOYO, London **Headline**
Fri 22nd July – Truck Festival, Oxford
Sun 24th July – Secret Garden Party, Huntingdon
Tickets for UK headline shows go on pre-sale Wednesday 11th May and general sale Friday 13th May.
London tickets available from: www.livenation.co.uk £13.50
Manchester tickets available from: www.livenation.co.uk £11.50
Dublin tickets available from: www.ticketmaster.ie €13.55
In the three years since the Kiwi's acclaimed solo debut 'I'll Be Lightning' and 'Champagne in Seashells' (his 2009 collaborative EP with tour-mate Eliza-Jane Barnes), Finn has crisscrossed the globe as a headline artist and support act with Pearl Jam, Black Keys, and Wilco. He returned to his little beach cottage in New Zealand to write and polish the songs for his sophomore full-length, yet found himself a bit stymied by being out of the spotlight — where anyone who has seen him live will attest he's quite comfortable — and back in the small pond from whence he sprang. That friction is at the heart of the album title, an acronym for "fear of missing out".
Finn enlisted Burke Reid to co-produce 'FOMO' after recognising him as a kindred spirit, and Reid certainly challenged Finn's perceptions about what constituted a great record. The often confrontational collaborative process pushed Finn to develop his sound and the resulting LP exudes raw energy.
There are many surprises to be found on the album; from the echoing, angelic vocals on opening track 'Neurotic World' to the sunny 60s guitars of 'Cold Feet' and the distorted vocals on 'The Struggle', 'FOMO' reveals the true nature of Finn's talents. Whereas the primary feeling that inspired Finn's debut was heartbreak, 'FOMO' encompasses a wider spectrum of sentiments: the artist's struggle to grow and evolve; the international nomad versus the small town New Zealand boy; and, happily, newfound love.