Lou Reed adds Wolverhampton concert to UK leg of European tour
aaamusic | On 23, May 2011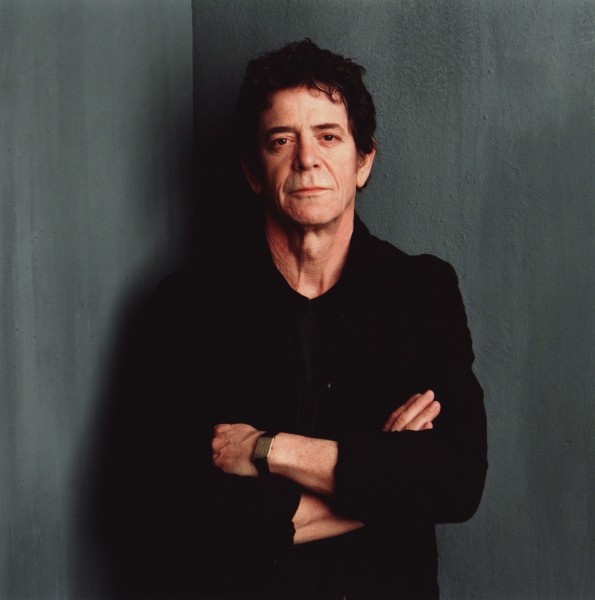 Lou Reed and his band will perform a series of exhilarating summer concerts and outdoor festival appearances in Europe during July 2011.
The European tour coincides with the news and development of various major Lou Reed projects.  The first, and most recent, is the collaboration between Lou and Bob Wilson on a theatrical production of Lulu, currently being performed by the Berlin Ensemble Theatre in Berlin. Lulu is receiving rave reviews worldwide, and will continue to be performed in repertory throughout May and June. Order tickets online HERE.
Reed has also recently collaborated with renowned illustrator Lorenzo Mattotti to author an illustrated book of The Raven based on Lou Reed's adaptation of Edgar Allen Poe's famed work.  The Raven has been published in France, Italy, Holland and will also be published in the US and Canada by Fantagraphics in June. Pre-order the book HERE.
Lou Reed will release a live DVD of his historic performance at Lollapalooza in Chicago in 2009.  The forthcoming European tour in July features virtually the same band as showcased the live DVD.  The Lollapalooza DVD will be released worldwide in July 2011 by Sister Ray Enterprises. Songs performed on the DVD include Sweet Jane, Senselessly Cruel,Waves of Fear, and Paranoia Key of E, to name but a few.
Reed will perform two UK concerts including the Hop Farm Music Festival (July 2), and a special one-off London concert at the HMV Apollo Hammersmith (July 4).  Other artists to perform the Hop Farm Music Festival include Morrissey, Iggy & the Stooges and Patti Smith.
At the London Hammersmith concert, and throughout the tour, Lou will perform songs from his vast catalogue of albums including The Raven, New York, the Blue Mask andTransformer. Reed will also perform three French dates – Le Grand Rex in Paris (July 5), Les Vieilles Charrues Festival, Carhaix (July 17), and Lyon's Les Nuits de Fourviere Festival (July 26).
The Italian leg of the European tour entails nine Italian concerts including Milan's Arena Civica (July 8), Pistoia's Piazza Duomo (July 10), Lecce's Italia Wave Love Festival (July 16), Taormina's Greek Theatre (July 18), Gardone Riviera's Nuovo Festival Del Vittoriale (July 22), Solgliano Al Rubicone's Piazza Matteotti (July 23), and Rome's Luglio Suona Bene, Parco della Musica Cavea (July 25). Two more Italian concerts will be announced shortly.
Lou's band will feature the following musicians:
Tony Diodore – guitar
Sarth Calhoun – processing, fingerboard continuum
Kevin Hearn – keyboard
Ulrich Kreiger – sax
Lou Reed – vocals, guitar
Tony Smith – drums
Rob Wasserman – bass
LOU REED – WOLVERHAMPTON, ENGLAND
Friday, July 01, 2011
Lou Reed and band at Wolverhampton Civic Hall
North Street, Wolverhampton, West Midlands, WV1 1RQ
7:00pm
Ticket Hotline: 0870 320 7000
Buy Tickets | Buy Tickets | Buy Tickets
LOU REED – HOP FARM MUSIC FESTIVAL – KENT, ENGLAND
Saturday, July 02, 2011
Lou Reed at Hop Farm Music Festival
Paddock Wood, Kent, England, TN12 6PY
Buy Tickets
LOU REED – LONDON, ENGLAND
Monday July 04, 2011
Lou Reed and band at HMV Apollo Hammersmith
Plus Special Guests – 'Buke + Gass'
45 Queen Caroline Street, London, England, W6 9QH
7:30pm
Ticket Hotline: 0844 844 4748
Buy Tickets | Buy Tickets
LOU REED – PARIS, FRANCE
Tuesday July 05, 2011
Lou Reed and band at Le Grand Rex Paris
1 Boulevard Poissonnière, Paris, France
8:00pm
Buy Tickets
LOU REED – MILAN, ITALY
Friday July 8, 2011
Lou Reed and band at Arena Civica
Viale Giorgio Byron 2, Milan, Italy
Tickets: +39 02 48 19 41 28
Buy Tickets
LOU REED – LECCE, ITALY
Saturday July 16, 2011
Lou Reed and band at Italia Wave Love Festival – Stadio del Mare
viale dello Stadio, 73100, Lecce, Italy
Buy Tickets | Buy Tickets | Buy Tickets | Buy Tickets
LOU REED – CARHAIX, FRANCE
Sunday July 17, 2011
Lou Reed and band at Les Vieilles Charrues Festival
Carhaix, France
Tickets: 0892 68.36.22
Buy Tickets
LOU REED – TAORMINA, SICILY
Monday July 18, 2011
Lou Reed and band at the Greek Theatre
40 Cartina, Taormina, Sicily
8:00pm
Buy Tickets | Buy Tickets | Buy Tickets
LOU REED – GARDONE RIVIERA, ITALY
Friday July 22, 2011
Lou Reed and band at Nuovo Festival Del Vittoriale tener-a-mente
Via Vittoriale, 12 – 25083 Gardone Riviera, Lago di Garda, Italy
9:15pm
Buy Tickets
LOU REED – SOGLIANO AL RUBICONE, ITALY
Saturday July 23, 2011
Lou Reed and band at Piazza Matteotti
Sogliano al Rubicone, Forlì-Cesena, Italy
Buy Tickets | Buy Tickets
LOU REED – ROME, ITALY
Monday July 25, 2011
Lou Reed and band at Luglio Suona Bene – Parco della Musica Cavea
viale Pietro de Coubertin 30
8:00pm
Buy Tickets
LOU REED – LYON, FRANCE
Tuesday July 26, 2011
Lou Reed and band at Les Nuits de Fourviere Festival
Theatres Romains De Fourviere
6, rue de l'Antiquaille, 69005, Lyon, France
10:00pm
Tickets: 33(0) 4.72.32.00.00
Buy Tickets