Masters In France and the new single A.I.
aaamusic | On 30, May 2011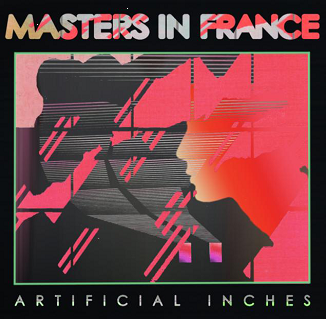 Masters In France are back with single A.I. (Artificial Inches), a well crafted piece of musical intelligence, as close to a pop song as a song will ever get. It exudes sex, rhythm and maturity way beyond the lead singer's age. The single also includes second track, Little Girl, which is currently play-listed on BBC Radio One. A.I. is set for release on the 30th May 2011 on the bands DIY label Bone Dry Records.
Masters of France are preparing themselves for a fierce buzz in 2011. The band came together in 2009, in Caernarfon/ Bangor, North Wales. They quickly gained substantial media coverage releasing material in both English and their native tongue. Their first single – 'Yn y Ddinas' sold over 500 copies in its first week. With major support from well known radio DJ's Bethan Elfyn and Huw Stephens, the band's reputation started to trickle over the borders of Wales and into the rest of the UK resulting in further support and spot plays from the following DJs; Ferne Cotton, Scott Mills, Dev, Greg James and Edith Bowman.
In 2011, the band are set to release a series of singles, including previous January release Mad Hatter (Beggars Banquet, Too Pure label) and current single Little Girl. The releases have seen the band gain further support from Huw Stephens, Jen Long & Greg James and have recently announced that they will perform at the Radio One Big Weekend this year as part of their first UK Tour.
Masters In France produce impeccably structured, well written songs, which are technically brilliant and well thought out. The new single A.I. is an example of this. With their infectious music, and tour, the group will soon have the whole of the UK behind them and not just Wales.
Upcoming live dates include:
May 28- Focus Wales 2011Royal International Pavilion Llangollen
May 29- Independence w/Twisted Wheel Wigan
Jun 4- Cold Pro Festival 2011, White Strand Ireland
Aug 20- Clwb Ifor Bach Cardiff