Introducing… IndianRedLopez!
aaamusic | On 18, Jun 2011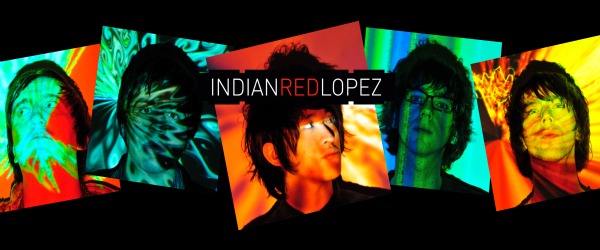 Introducing… IndianRedLopez!
"Indian Red Lopez have delivered a debut album which amounts to more than the sum of its parts." – The Skinny Magazine
IndianRedLopez have had a sharp rise to prominence since Scott Maskame (Drums), Darren Forsyth (Bass/Vox), Dave Cherry (Guitars/Vox), Danny Forsyth (Guitars/Vox) and Michael Chang (Guitars/Vox) formed the band in 2008. After the release of their debut EP Castles Incomplete, the Scots five-piece have gained a steady following amongst the Scottish music fraternity who have been impressed by their polished, yet diverse sound.
Debut album, Empty Your Lungs and Breathe, easily draws comparisons to the fine work of contemporaries like Minus The Bear and The Appleseed Cast. Tracks like "My Eyes" exhibit the band's varied creative abilities – from 90s style dance beats to snappy, hypnotic, alternative rock tunes. They easily merge exciting melodies, angular riffs and electronic beats, apparent on tracks like "K.Y.S" and "Ropes". This is a debut full of promise, illustrating a keen sense of songwriting and musicianship, engaging the listener from start to finish.
IndianRedLopez – K.Y.S by abadgeoffriendship
BBC Radio 1 Scotland stalwarts Vic Galloway and Ally McCrae have already given the band plenty of airtime, as well as "the voice of new music" in Scotland, Jim Gellatly. The band's aforementioned ability to creatively blend genres set IndianRedLopez apart in a scene saturated with generic indie-pop bands.
Having already shared a stage with bands like Four Tet, Fenech Soler King Creosote, The Twilight Sad, The Phantom Band and Idlewild, and on the back of their recent Best Electronic Act win at the 2011 Official Scottish Alternative Awards, IndianRedLopez are set to make 2011 their year.