Brazilica festival launch in glittering fiesta style
aaamusic | On 19, Jun 2011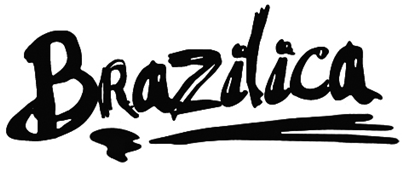 BRITAIN'S BIGGEST BRAZILIAN SAMBA CARNIVAL LAUNCHES IN LIVERPOOL
EXCITING PROGRAMME ANNOUNCED AT BRAZILICA FESTIVAL LAUNCH
The programme of events for the UK's largest samba carnival event, BRAZILICA, was announced last night at the festival's glittering VIP launch event, which was held at Bem Brasil, Liverpool.
BRAZILICA will be a massive 3 day event taking place across the city from Friday 15th – Sunday 17th July.
BRAZILICA promises to be Liverpool's most exciting, exotic and vibrant spectacle: a Rio-style Brazilian samba carnival exploding with life, music and dazzling costumes through the streets of the city centre.
Roger and Maeve Morris, festival producers at Liverpool Carnival Company said:
"Thank you to everyone who came along and enjoyed a taste of what Brazilica will be when it takes over the city next month. The festival is going to be immense and we hope that the people of Liverpool will come along and join in, there will be so much to do, it's going to be sambatastic!'
Since we started in 2008, the Liverpool Carnival has continued to grow and we're looking forward to our biggest year ever with BRAZILICA in 2011. It's so exciting to think that we now have Britain's biggest Brazilian carnival on our hands! "
BRAZILICA will comprise of three exciting days of fiesta:
FRIDAY 15 JULY
Friday 15th July will see the fiesta kick off in a grand style with a wealth of events happening across the city. The Carnival Queen Competition, which takes place at Bem Brasil will see a plethora of beautiful dancers samba it out for the title of Carnival Queen, who will take the title? Join celebrity judges Ken Dodd, Danielle Lloyd and Marcia da Silva Pinto to find out! All proceeds go to the Action for Brazil Children's Trust.
Friday will also see The Rebel Soul and Misturado Carnival Ball will also take place at LEAF, Bold St, Featuring live music and dancing from Batala, Liverpool Samba School and Toca Bossa in addition to DJ sets from Audio Voyeur playing a mix of traditional Brazilian Folk, Bossa Nova, Samba and Dance music.
In addition, Alma de Cuba invites you to witness the Carnival atmosphere with the world famous Alma De Cuba petal drop. Dance the night away with music from Alma de Cuba's resident DJs and sensational Samba dancers.
There will also be a serious side to Friday's programme with Action for Brazil's Children Trust's Brazilica Big City Sleep at the Bluecoat. The ABC Trust will hold a sponsored sleep out challenge for the people of Liverpool to help raise awareness and vital funding for their work in Brazil. Momentum Arts will be on hand at the big sleep to work with participants to create a cardboard city, which will raise awareness for the estimated 7 million children living and working on the streets of Brazil. The cardboard 'favela' will aim to give people an indication of the harsh and brutal reality of the everyday life of these vulnerable children.
SATURDAY 16TH JULY
Saturday 16th July will see Williamson Square turned into a Brazilian piazza for a completely FREE day of fun for all the family, complete with a BRAZILICA food market and craft stalls selling Latin foods and goodies, which the whole family are sure to love. Dine the Latino way with Portuguese sardines, Spanish paella and a range of meats from Bem Brazil You can also try a little feoijada, Brazil's national dish. The Latin themed bar will also be open throughout the day, serving a range of specialist cocktails and beers including delicious PITÚrinhas. In addition, Barefoot Wines will be on hand with wine samples throughout the day.
If getting active is more you're thing then make sure you're around for the BRAZILICA Soccer Zone, which will take place on Williamson Sq from 12pm – 6pm, promising a range of exciting football related activities for the whole family to get involved in! BRAZILICA, with The Street Child World Cup, Liverpool FC and AFC Liverpool will bring you a thrilling afternoon of Brazil's favourite sport! From 12pm – Join the AFC Liverpool & Liverpool FC coaches for a Brazilian style football coaching for boys and girls of all ages. At 3pm, things get competitive with a family penalty shoot-out. At 4pm you get the opportunity to show-off your talent in a street style football competition with finalists performing on the Main Stage.
If you'd rather dance along with us, then witness some awe inspiring performances from visiting samba schools, dance professionals and live sets from Brazilian and local bands and DJs throughout the day on the Main Stage area. You can take part in Brazilian and South American themed classes, workshops in Capoeira, Brazilian Dance and Zumba with local artists including Movéma.
The BRAZILICA Carnival Parade
The highlight of the festival! The BRAZILICA Carnival parade promises to be an unmissable, dazzling spectacle. Over 500 samba dancers, drummers and stunning floats from 14 samba schools from the UK and Brazil will process through the city's streets, all in glittering costumes and headdresses, dancing to the samba beat. The parade begins at Abercrombie Square at 8.30pm, ending at the Main Stage on Williamson Square. As the parade reaches Williamson Square, a large number of performers will take to the stage to give you an evening that you'll never forget, with the out-door fiesta continuing until 11pm!
Look out for the samba schools taking part: Paraiso School of Samba from London, Republic of Swing, Manchester School of Samba and Cordao de Ouro Capoeira from Manchester, Pulse of the Place Samba Group from Edinburgh, Karamba Samba from Chester and Oxiris Samba Group from Wirral to name but a few. The infamous Sao Paulo based samba group Nene de Vila Matilde will also fly in especially for the parade, so make sure you don't miss a rare opportunity to catch them in the UK!
Carry on the fiesta until the early hours at the BRAZILICA after party as the festival takes Carnival in Liverpool back to where it all began- Nation, home of the 'Carnival Club Night,' voted one of the top 10 nights in the Northwest by Mixmag. Let loose, mingle with the dancers and party along to the Carnival DJ's and performers.
SUNDAY 17TH JULY
Sunday 17th July is far from a chill out Sunday as a massive crowd of people are expected to turn out to keep fit for a good cause at the BRAZILICA Zumbathon® event on Chavasse Park, Liverpool ONE, from 2pm – 5pm. Ritmo Fitness will lead an energetic three hour charity Zumbathon® one of the biggest in the UK this year. The event will raise funds for The Marie Curie Hospice, Woolton and Liverpool Carnival Company. 'Ditch the workout and join the party' in the heart of Liverpool, all for a good cause!
The Rebel Soul, Misturado BRAZILICA Fringe will keep the party going throughout the day with events in Ropewalks Square and Santa Chupitos, Parr St. Come along to round the festival off in style with a night of new and exciting music. End your weekend on a high with one of Santa Chupitos' exquisite cocktails and a plethora of live performances from Brazilian acts including Music Sistah and Uaná Duo as well as local acts, Audio Asylum and The Ratty Little Fingers. Plus DJ sets from Audio Voyeur who will be playing a mix of Brazilian music from Brazilian Folk to Batacuda. Brazilian and local (acoustic) musicians are invited to come along and join the jam.
The Brazilica Brochure, which includes a full programme of the festival weekend, is now available to download from www.brazilicafestival.com.
BRAZILICA will be a massive 3 day event taking place across Liverpool. The festival is an exciting expansion of Liverpool Carnival Company's hugely successful carnival parade, which has existed since Liverpool's Capital of Culture year in 2008 and attracted over 30,000 spectators in 2010. It is hoped that this success will be exceeded at BRAZILICA, a feat which is ever more possible thanks to the festival's partnership with the BID district.
With irresistible rhythms, extravagant costumes, sparkling dancers and colossal floats there is guaranteed to be plenty of glitz and glamour and EVERYONE is invited to join in the celebration!
As Liverpool's love of all things Brazilian continues to grow the links and similarities between Liverpool and Brazil are becoming ever clearer. Our mutual love of sport, celebrated footballing histories and strong sense of community spirit mean that we have a lot in common. BRAZILICA will celebrate this link and all things Brazilian when it stomps into Liverpool this July.