Timber Timbre: Polaris Music Prize Nomination, New Video For 'Black Water' + New Single Out Monday 20th June
aaamusic | On 19, Jun 2011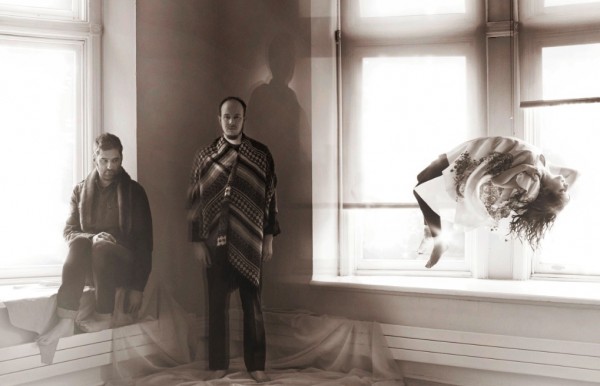 Timber Timbre: Polaris Music Prize Nomination, New Video For 'Black Water' + New Single Out Monday 20th June
www.timbertimbre.com
www.fulltimehobby.co.uk
"Their most startlingly beautiful moments to date" – Daily Telegraph
"'Creep On Creepin' On' makes for a captivating record" – Drowned in Sound
"'Creep On Creepin' On' might have earned the title of the year thus far; they should also be in line for album of the year as well." – The Line of Best Fit
"Celebrating the celestial and sinister in equal measure" – 4/5 Q
"Elegant dread-heart blues" – NME
Timber Timbre have been nominated for the Polaris Music Prize as per yesterday's announcement (16th June). Latest album 'Creep On Creepin' On' is included in the long list of the prestigious Canadian award, alongside Arcade Fire, Destroyer, Austra, Women and many more.
The band have released a new video for album track 'Black Water', featuring atmospheric aquatic images reminiscent of the projections in Timber Timbre's live show.
Album title track 'Creep On Creepin' On' is also the haunting new single and will be available on digital download from this Monday 20th June through Full Time Hobby.
Featuring core members and multi instrumentalists Taylor Kirk, Mika Posen and Simon Trottier, the new single was produced by Timber Timbre and engineered by Kees Dekker at The Treatment Room in Montreal inside a converted church studio with Grammy winner Mark Lawson as part of the album sessions.
Hear 'Creep On Creepin' On' the album on Spotify.
Following on from a sold-out show at London's ICA last April, Timber Timbre return to the UK later this year to perform at the Union Chapel in London on 1st November 2011.
Tickets for the Union Chapel show are priced at £12.50 and will be available via www.livenation.co.uk