Principe Valiente – Principe Valiente Debut Album
aaamusic | On 20, Jun 2011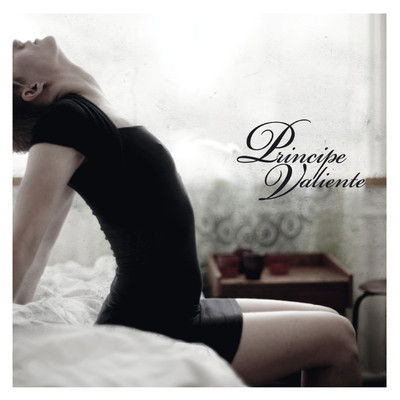 With a refreshing batch of something between post-punk and shoegaze, Principe Valiente embrace musical darkness, complacently resting in the shadows of melancholy. The result is a release that is thoroughly captivating, gloriously tragic and utterly haunting.
There is a minimalist vibe to the entire record with it never seeming to 'try too hard'; each track flows effortlessly onto the next, sustaining morose melodies and monotone vocals to create what can perhaps best be described as 'dark pop'. The band have widely been likened to Sisters of Mercy, this is an apt comparison that captures the vibe of their music. Slightly more tenuously, their melancholic 'dark pop' could also be compared to the likes of The Smiths. However, the group maintain a unique sound that is, I think, largely achieved through the fact that they have unashamedly pursued a sound outside of current music trends, that happily (or unhappily as it may sound) remains apart from the over-complicated and relentlessly upbeat sounds our ears are so often subjected to, and this should be commended. Highlights of the record include One More Time and The Night but the high standard of these tracks is sustained throughout the entire album.
The dark ethereal vibes of Principe Valiente's debut album make it a haunting and poignant sound that is well worth a listen.
Authors: Alice Cuddy