BIG DEAL DEBUT ALBUM OUT 29 AUGUST ON MUTE + FESTIVAL APPEARANCES
aaamusic | On 29, Jun 2011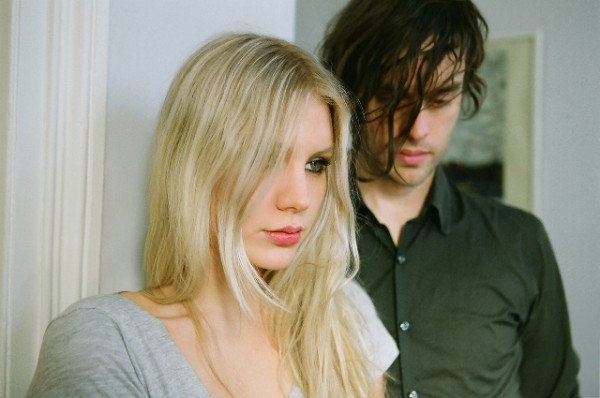 BIG DEAL
DEBUT ALBUM – LIGHTS OUT
OUT 29 AUGUST
NEW SINGLE – CHAIR
OUT 22 AUGUST
UK dates including Tamesis Dock, London plus Wireless, Reading & Leeds and End Of The Road festivals
It is with great excitement that Big Deal unveil details of their eagerly anticipated debut album Lights Out, released on 29 August, and new single Chair, out on Mute on 22 August 2011 in addition to a series of dates that includes a very special show at the Tamesis Dock, a converted barge on the Albert Embankment, London, on 24 August.
With the strum of an acoustic guitar set against the fuzzed out chords of an electric guitar and the tones of a boy / girl vocal, the band announced their arrival in the summer of last year. Since then Kacey Underwood and Alice Costelloe have been making waves with their tales of teen angst and adult compromise.
Lights Out, co-produced by Underwood and Dean Reid, emerges from its bedroom beginnings as a collection of 12 deeply personal songs with universal appeal, innately tapping into the innocence, insecurity, wonder and (sometimes unrequited) love and lust of relationships. The album opens with the nostalgic sweep of the Distant Neighborhood, a blissful, sun-kissed introduction. The raw, confessional Talk perfectly illustrates the push-pull of relationships, Seraphine is enchanting in its deep reflection while Homework is achingly beautiful in its schoolyard simplicity. Locked Up, a wall-of-sound swoon fleshed out from its early recordings, could well be one of the most raggedly affecting love songs this year. Overall, these are songs which are structurally sparse yet emotively rich, sweet and seductive yet raw and jagged.
To coincide with the release of the Lights Out, Big Deal release a new single Chair, a highlight from an album brimming with potential singles. Bringing together electric fuzz and acoustic sheen, the track is a bittersweet 3 minutes about longing to take a crush to the next level, centred around the poignant lyrics: "You don't trust me to sit on your bed / Put me on a chair in the corner instead."
ALBUM TRACKLISTING:
Distant Neighborhood
Chair
Cool Like Kurt
Swoon
Homework
Talk
With The World At My Feet
Locked Up
Summer Cold
Visions
Seraphine
Pi
Big Deal take to the road this summer for a series of festival appearances including Wireless, Reading & Leeds and End Of The Road. Having wowed audiences during the NME Radar tour earlier this year, the bands woozy, understated bed-room rock sounds all the more magical live. With their mesmeric chemistry and hard-hitting restraint being brought to the fore, you leave with the sense that you've been privy to a secret exchange. A big deal indeed.
UK DATES
3 July – Wireless Festival – 7.10pm Bandstand – www.wirelessfestival.co.uk/2011/
3 July – Hop Farm Festival – 1.05pm Bread & Roses Stage – www.hopfarmfestival.com
7 July – New Slang, Hippodrome Kingston – with Grouplove – newslangkingston.co.uk
9 July – Lounge On The Farm – www.loungeonthefarm.co.uk
13 July – Lexington, London – with Dog Is Dead – £6 – www.wegottickets.com
13 August – Edge Festival, Cabaret Voltaire, Edinburgh – theedgefestival.com
24 August – Tamesis Dock, £6 http://www.ticketweb.co.uk
27 August – Reading Festival – www.readingfestival.com/2011/
28 August – Leeds Festival – www.leedsfestival.com/2011/
4 September – End Of The Road Festival – www.endoftheroadfestival.com/
25 September – Underground Festival – www.undergroundfestival.co.uk
http://www.myspace.com/weareabigdeal
http://www.facebook.com/weareabigdeal
www.mute.com / www.facebook.com/muterecords / www.twitter.com/muteuk