THE GOOD NATURED announce EP stream, free download & London Show
aaamusic | On 05, Jul 2011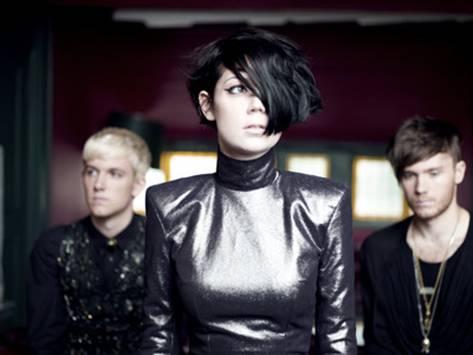 THE GOOD NATURED
Out Today Skeleton EP: now available for streaming – links below!
GRUM remixes Skeleton for Free Download
London Live Show Announced
Fresh from their Glastonbury headline set on the BBC Introducing Stage, today sees the release of The Good Natured's "Skeleton" EP which is now also available for streaming via their SoundCloud page (see details below). The tree track EP features: Skeleton, Wolves and The Hourglass.
The title track 'Skeleton' has an energetic blend of raw passion, synth-pop and a murky, driving rhythm section. The track describes being stripped of emotional and physical coverings, leaving you with nothing to hide; metaphorically stripped down to two skeletons standing alone. The band are pleased to announce that Electro-Pop remixer Grum has worked his magic to remix Skeleton, producing a brilliant, dance-floor filling version of the track! The track is available for free download via their SoundCloud page too!
The Good Natured consists of Sarah McIntosh; the songwriter and front-woman; George Hinton on drums and her brother Hamish McIntosh on bass. In the songs featured on the Skeleton EP Sarah displays her compellingly mature command of the nuances of serious pop music, combined with the darker, and often more sensual, emotional and lyrical content of the Gothic. Both 'Skeleton' and 'Wolves' are produced by Patrik Berger, known for his work with Robyn.
For the past few weeks Sarah has been hobbling around in a plaster cast after breaking her leg! The cast is due to be removed in the coming weeks and to celebrate her liberation the band are delighted to announce a show at the Hoxton Bar & Grill on the 20th July!
Skeleton EP
Skeleton
Wolves
The Hourglass
The Good Natured – Skeleton EP by The Good Natured
Skeleton (Grum Remix)
The Good Natured – Skeleton (Grum Remix) by The Good Natured
Skeleton video