ZOLA JESUS ALBUM LAUNCH & SHOW ANNOUNCED
aaamusic | On 18, Jul 2011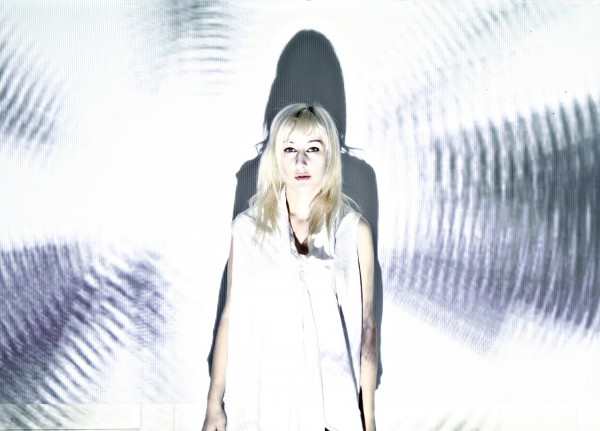 ZOLA JESUS
ALBUM LAUNCH SHOW ANNOUNCED
NEW ALBUM 'CONATUS' OUT SEPT 26TH
LABEL: SOUTERRAIN TRANSMISSIONS
@ZOLAJESUS – www.facebook.com/zola-jesus
Following last week's announcement of her new album and accompanying free download 'Vessel', which topped all the blogging charts, was selected as Radio 1's record of the week and was selected as NME's best track of the week, Zola Jesus has announced a special one-off album launch show.
Taking place in the beautiful theatre at Toynbee Hall (see: http://bit.ly/ozMXzu) on September 26th, the show coincides with the release of Zola Jesus' spectacular new album, 'Conatus', released on Souterrain Transmissions that same day. The follow up to 2010's Stridulum II will also be preceded by a number of festival dates this summer. Details below.
Tickets for the Toynbee Studios show are available here: http://www.seetickets.com/Event/ZOLA-JESUS/Toynbee-Studios-London/573483
The first Conatus track to be unveiled, Vessel, can be downloaded here:
Vessel – Zola Jesus by souterraintransmissions
In the last three years, Nika Roza Danilova has gone from being an outsider experimental teenage noise-maker to a fully fledged, internationally celebrated electronic pop musician. It was a huge feat to accomplish, and despite her age (young), her geography (mid-western, desolate), her accelerated scholastic requirements (high school and college were completed in three years each) and her diminutive physical size (4"11, 90 lbs), she has triumphed. She has emerged as a figurehead – a self-produced, self-designed, self-taught independent woman.
Zola Jesusis not a band; it is a solo project. Zola Jesus is not a singer; she is a musician. It has always been so. That is not to say the people who have helped her along the way were not deeply important. Her irreplaceable live band, whose drummer Nick Johnson lends a hand on several tracks here, and her friend Brian Foote who co-produced this album in addition to the live string players (Sean McCann, Ryan York) who contribute here were all crucial in the process. Nika, however, is a woman who can command a room – any room – without needing a band, a stage, or even a microphone. Her voice is unmistakable; it cuts right to the core.
Conatusis a huge leap forward in production, instrumentation and song structure. It says it all in the definition of the title: the will to keep on, to move forward. From thumping ballads to electronic glitch, no sound goes unexplored on her new record. It is an icy exploration in refined chaos and controlled madness, an effort to break through capability and access a sonic world that crumbles as it shines.
ZOLA JESUS UK LIVE DATES:
4th AUGTHE BIG CHILL Festival
6th AUGFIELD DAY Festival
3rd SEPT END OF THE ROAD Festival
11th SEPT BESTIVAL Festival
26th SEPT LONDON Toynbee Studios