THE KARMA HEART DEBUT
aaamusic | On 30, Aug 2011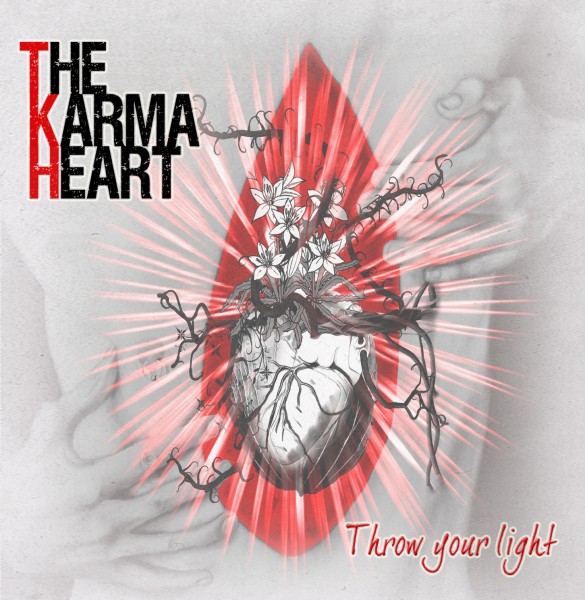 THE KARMA HEART
DEBUT ALBUM ~ "THROW YOUR LIGHT" ~ OFFICIAL RELEASE 3rd OCTOBER 2011
Introducing to you, THE KARMA HEART – Energetic, emotion-fueled, passion-driven music. Inspired by the likes of Led Zeppelin, Incubus and Foo Fighters.
We are a rock four-piece from the north east UK. Best way to describe us? Think of a female-fronted Foo Fighters; a more edgier British Paramore, and your just about there.
'THROW YOUR LIGHT' is our debut album which we hope reflects a positive message of overcoming trials and finding self-worth. As a band, writing and performing music is our outlet of expression; this is us essentially throwing our light for all to see. As individuals, we believe in doing something you love; that's not always easy, but therein lies the challenge and greatest reward.
THE KARMA HEART thrive on live performances and we give our all into every show; we love being on the road and regularly organise our own tours of the UK. We recently supported a few dates on the Heaven's Basement/Jettblack tour, as well as Hayseed Dixie. Other supports include Pearl Aday (Meatloaf's Daughter), Scott Ian (Anthrax), The Quireboys, Slaves To Gravity, Voodoo Six, Logan, Dear Superstar, Voodoo Johnson, Sucioperro, Die So Fluid and Beyond All Reason.
TKH band-member's past experiences include performances at Hard Rock Hell 2009 and appearing mainstage at some of the UK's largest motorbike festivals, including Helmsley Farmyard Party (8000cap) and Stormin' The Castle (4000cap).
We love what we do and we hope this is reflected in our writing, enjoy!
Jenn Cherene, Graham, Lee & Phil The Beat
~ THE KARMA HEART ~