Win Verdena London Show Tickets!!
aaamusic | On 30, Aug 2011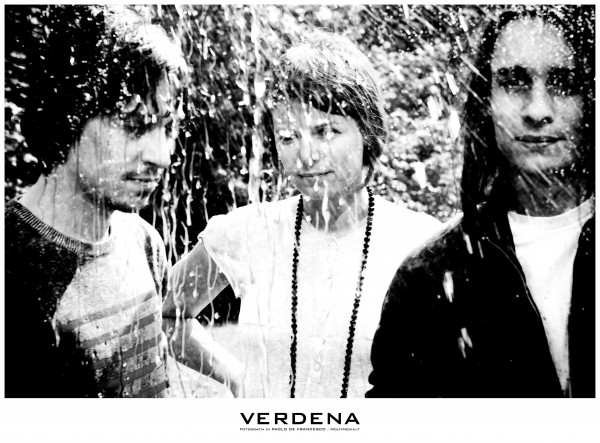 AAAmusic and Meanfiddler are giving away a pair of tickets for the London show of Verdena – one of the most important Italian bands of the past decade!!
For your chance to win simply email your name and the name of your guest to win@aaamusic.co.uk
Entries close on September 28th.

VERDENA
02/10/2011
Borderline
London
http://www.ticketweb.co.uk/user/?region=gb_london&query=detail&event=466067
Verdena are a three piece rock force; they started out towards the end of the 80s, when Luca and Alberto Ferrari (two brothers) were less than 10 years old.
Roberta Sammarelli joined the band in 1996, and this line up stayed the same up to now.
They debuted with a self titled album in 1999, produced by Giorgio Canali (member of some of the most revered Italian alternative bands like CCCP, CSI, PGR, Rossofuoco), which was released by Universal/Black Out and sold 40,000 copies.
Their second album, "Solo Un Grande Sasso", was produced by Manuel Agnelli (Afterhours, one of the most prominent Italian rock bands).
From their third album on, Alberto Ferrari took over production (recording entirely with analog equipment) so with the release of "Il Suicidio dei Samurai" and "Requiem" the band reaches the complete artistic independence and both records are also published in Germany, Swizerland, Austria, France and Spain.
Their last full-length "WOW" (a double album with 27 tracks) is their fifth studio album and was released in January 2011. The record immediately jumped to the II place in the top sales chart and the copies of "Wow" were sold out in the blink of an eye, pushing the label to a quick reprint. "Wow" is now still holding the 10th place of the chart.
On January 26 the band started touring all over Italy, selling out nearly every date.
Their incredible wall of sound comes from their unique blend of punk fury, rock attitude, and emotional melodies, all fused with psychedelia.
They have toured internationally with the likes of Dredg, Young Gods and Oceansize. Their last tour of Europe (their 3rd) won over many fans, including the scottish 3 piece Biffy Clyro and MGMT which they have toured with in UK, France and Switzerland in May 2008.
DISCHOGRAPHY
1999 – Verdena (Black Out – Universal)
2001 – Solo un Grande Sasso (Black Out – Universal)
2004 – Il Suicidio dei Samurai (Black Out – Universal)
2007 – Requiem (Black Out – Universal)
2011 – Wow (Black Out – Universal)