Manchester Orchestra @ KOKO
aaamusic | On 16, Oct 2011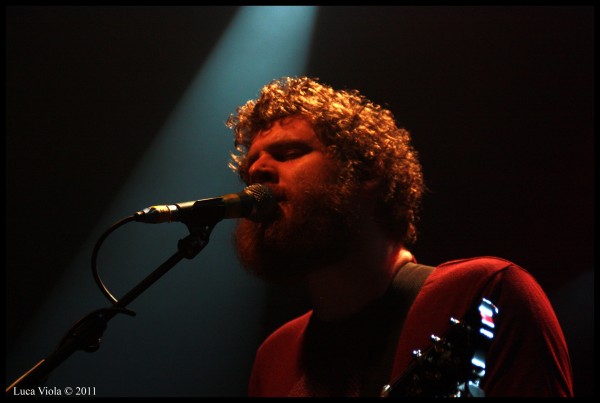 London, 8th October
Tonight's Manchester Orchestra gig at KOKO is sold out – despite one tout trying to convince me that the venue was empty, whilst spitting aggressive profanities at me. For what is allegedly their first UK headline tour, to entice 1400 fans to North London for an 'early show' (there's a 10pm curfew) on a Friday night is certainly impressive – but three excellent albums in, this tour feels sickeningly overdue. To put it simply (but rightly): Manchester Orchestra f**king own tonight.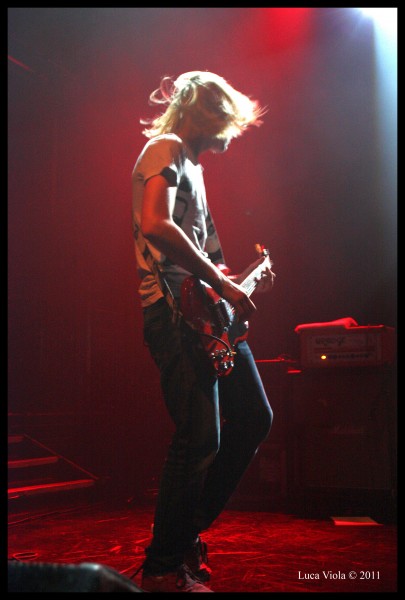 As the Georgian (US) five-piece take to the stage for opener 'Deer' – the quiet folk song that opens their latest album 'Simple Math' – one can't help but think of Brand New. Since their formation, Manchester Orchestra have been compared to Brand New, and the reasons why are straightforward. Both bands play emo-tinted alternative rock, both bands have angst-driven, lyrical geniuses as frontmen, and both bands do 'brooding' like no other – brooding is the central component to their live performances. However, unlike Jesse Lacey and Brand New, tonight's band look both happy and grateful to be performing.
Following their down-tempo opener, the band kick into 'Pride' from their sophomore album 'Mean Everything to Nothing' – the slow pace and gritty guitars easing in the rock'n'roll into the show. Without a backdrop or lightshow, Manchester Orchestra then unleash a near-perfect setlist, picking from each of their three albums fairly equally. They offer the highlight from 'Simple Math' – the guitar-driven 'April Fool' – early in the set, with singer/guitarist Andy Hull incorporating an exhilarating extended scream into the refrain. It's notable that the cuts from 'Simple Math' sound heavier live than on disc – there's no questioning the quality of the album, but the majority of the songs had such weighty orchestration (perhaps inspired by touring with Biffy Clyro) that the guitars sounded a little drowned out. Tonight, the band lead with the guitars, with the strings etc. (handled by keyboardist Chris Freeman) left, more fittingly, in the background. So tracks like 'Pale Black Eye,' 'Pensacola,' and the title track sound meatier and, as a consequence, better.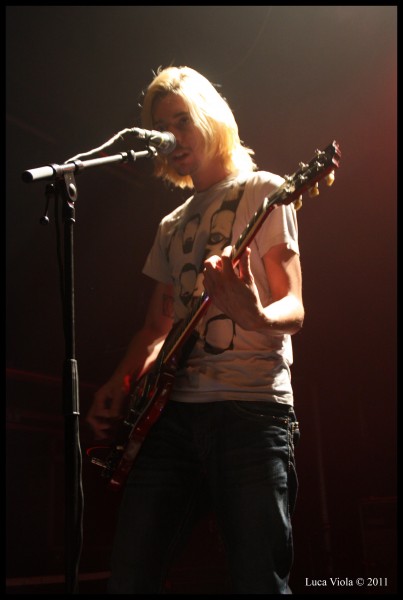 Although the crowd sings back every chorus with gusto, they remain regrettably static for most of tonight's show – with only the post-hardcore tinged 'Shake It Out,' 'I've Got Friends,' and main-set closer 'Only One' getting a mini-mosh going – all from their second album. Highlights include the moving rendition of the emo-driven 'Colly Strings,' the sing-a-long to '100 Dollars,' and the most progressive inclusion from 'Simple Math' – 'Virgin' – with it's gang vocals, organ and crashing drums. Andy Hull – looking like the mutant offspring of Jesse Lacey and Seth Rogen – hits every single note with perfection, and although his crowd-interaction is awkward and inane, his stage presence is undeniable – every song is built around his voice and his guitar.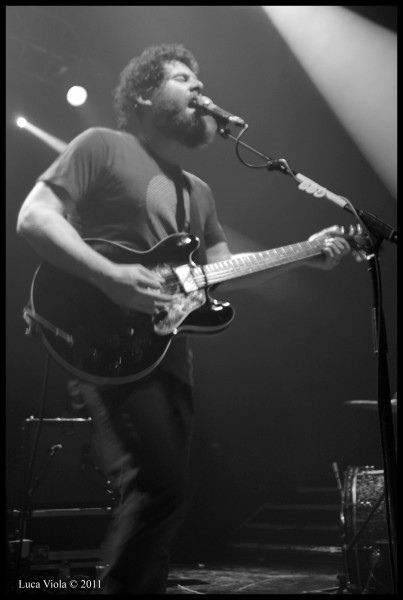 Manchester Orchestra close the show with a couplet of mid-tempo, slow burners – 'Everything To Nothing' and 'The River' – letting their guitars get distortion-dizy, and making full use of the second, semi-drum kit that Freeman has next to his keys. Before they exit the stage, they play a version of Willie Nelson's 'The Party's Over' – fading out with a beautiful, three-part harmony: "turn out the lights, the party's over, they say that all good things must end…." Tonight's show wasn't just a 'good thing,' it was the single best rock show I've witnessed in 2011.
Track-listing:
Deer
Pride
April Fool
Now That You're Home
100 Dollars
My Friend Marcus
Pale Black Eye
Pensacola
I've Got Friends
Shake It Out
I Can Barely Breathe
Simple Math
Colly Strings
The Only One
Encore:
Virgin
Everything To Nothing
The River
The Party's Over (Willie Nelson cover)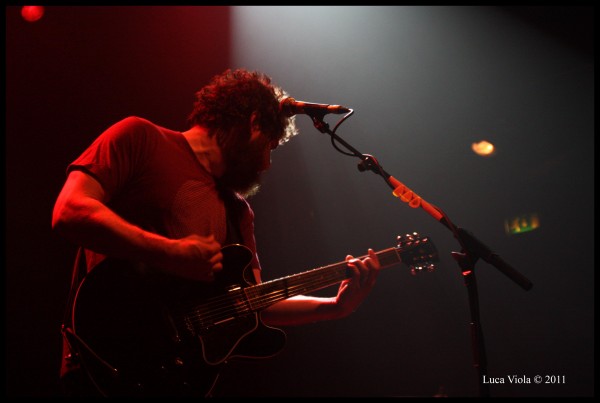 Author: Clive Rozario

Photos: Luca Viola