Introducing Taffy
aaamusic | On 29, Feb 2012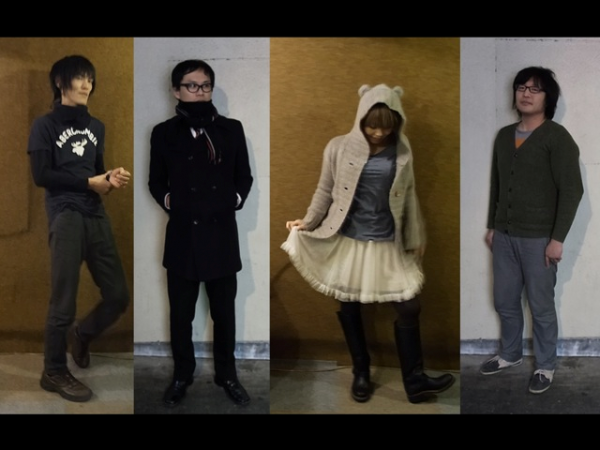 To celebrate Record Store Day on April 21st, ClubAC30 are releasing the debut UK single – 'So Long' – from Tokyo quartet taffy.
Bringing together all the best parts of fuzztone, bubblegum pop, psych, shoegaze and a sprinkling of Britpop, taffy are a welcome Japanese import to the UK music scene.
With its soaring chorus and deliciously fuzzy guitar lines, 'So Long', serves as the perfect introduction to taffy's distinct brand of sugary guitar pop.
"Fuzzed-up pop gems. Guitar buzzes like a toy chainsaw over which Iris' angelic voice glides effortlessly" The Japan Times
taffy will also release their debut album 'Sunset Caramel' on 7th May
They are Iris (vocal, rhythm guitar) Koichin (bass) Asano (lead guitar) and Ken (drums).
From  the Echobelly-meets Ramones of '=3,' the Throwing Muses-esque 'Canary', the classic Creation records-style 'Determination' to the angular-pogo of 'Flower Chain', 'Caramel Sunset' is a charming distillation of the band's quality record collections. Not content with simply wearing their influences on their sleeve, these brilliantly-crafted songs are delivered with taffy's own idiosyncratic panache: recent single 'So Long' has "indie disco anthem" written all over it.
Fresh from splits with previous bands, Iris and Koichin bumped into each other and formed the nucleus of their early incarnation – Salt Water Taffy. Having gone through  dozens of lead guitarists and drummers, things finally gelled when they were joined by friends on the Tokyo scene Asano and Ken. A quick name edit later and Taffy were born.
With a sound that bridges the gap between Shonen Knife's punk-pop and Melt Banana's art-noise tendencies, Taffy soon gained a fervent live following in their native city. The Japan Times wrote a glowing review comparing them to The Primitives, Teenage Fanclub and The Apples in Stereo.
With the UK in their sights, taffy spoke to label-on-the-rise Club AC30. With a killer roster that includes Ringo Deathstarr and The Megaphonic Thrift, it seemed like the perfect fit. A quick deal later and here we are.
https://twitter.com/#!/taffy8tw
http://www.facebook.com/taffy8