Ringo Star and the Roundheads – Live (Blu-Ray)
aaamusic | On 20, Mar 2012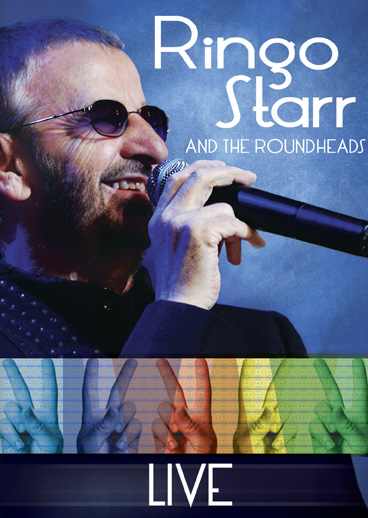 I play drums and always have been a fan of 'Ringos' off beat drumming style. So I was really happy when I got this it's a DVD that is only 'Ringo' without the other less talented ones from that band he was in called 'The Beatles'.
Yes you can tell it's a drummer writing this review and you get to see him play drums on this plus sing the 'Beatles' songs he is most memorable for doing like 'Yellow Submarine' which is a pleasure to hear along with loads of new and old material from his own career this is a unique chance to see him in the spotlight and praised as a performer without being over shadowed by the other members of the band so for me is a delight. It has elements of blues and when he is not playing drums he has a great drummer in his band to so your not missing out. He also looks really cool for most of the show in dark glasses grooving around different instruments as he gets his groove on, like in track 'Back off Boggaloo'.
My favourite song on this DVD is seeing him doing off beat drumming on a bongo drum set at the front of the stage to 'Give me back the Beat' which it's just what you want to see from 'Ringo'. This was filmed in America which is ok but I would have liked it to have been shot in Britain maybe even his home town cause I think it would have given the DVD more atmosphere but with fourteen glorious tracks of just 'Ringo' I am not complaining this is one I would have put on my birthday list for sure and I think if your a drummer or fan.
This is a must for you, I would think it would have a 'Beatles' fan appeal to but this is more about 'Ringo' not the 'Beatles' if you want a 'Beatles' DVD go buy the new 'Paul McCartney' one if you want a good live DVD in a 'Jools Holland' Esq setting this is the one for you.
Daniel Cairns