Listen to 'Don't Want To See You Till You Go' by Tiger High
aaamusic | On 09, Apr 2012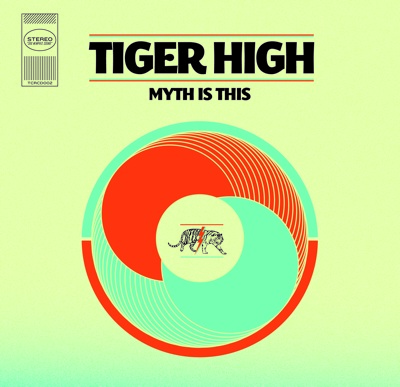 The superb Tiger High track 'Don't Want To See You Till You Go' is available to stream and download for free over at Soundcloud:
Tiger High is a tight-knit group of musicians all born and raised in the music mecca of Memphis, Tennessee. The group is composed of songwriter, producer and multi-instrumentalist Jake Vest (Jack Oblivian, The Trashed Romeos), drummer Greg Roberson (Reigning Sound, Arthur Lee's Love, The Trashed Romeos, Jack Oblivian, Compulsive Gamblers) and two of Vest's longtime musical partners, brother Toby Vest and Greg Faison. Together, Tiger High creates their material at High/Low Recording, a studio that serves as the band's home base of operation as well as the home of their wrecking crew style production team.
The group is led by drummer Roberson, who has acquired an impressive resumé as the original drummer for Reigning Sound, featured on their LPs Break Up Break Down, Time Bomb High School, Too Much Guitar and Home For Orphans. In 2005, Roberson joined Rich Reatard (The Reatards, Lost Sounds) and Jack Oblivian (Oblivians, Compulsive Gamblers) in the Knaughty Knights to release one EP on Jay Reatard's Shattered Records label. In late 2005, Roberson was approached by sixties psychedelic icon Arthur Lee to put together a new version of LOVE based out of their hometown of Memphis, and the two worked together until Lee's untimely death in late 2006. Roberson also spent time as a member of Jack & Greg Oblivian and Jack Oblivians Tennessee Tearjerkers, before joining forces with the members of Tiger High.
'Myth is This' the debut full length from the band, is available as an eight song cassette or as a limited edition hand-assembled CD featuring twelve songs and two super sweet stickers. Both offerings from Tiger High are available through the Trashy Creatures Records webstore. The band is also in the works of releasing their second full-length album later this year.