Brendan Benson – What Kind Of World
aaamusic | On 29, Apr 2012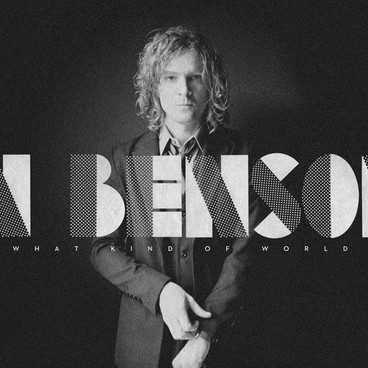 Brendan Benson is back, and is on top form. Declaring that he is "so underrated" on the opening tack of What kind Of World, Benson proves there is more to him than what came from his years in The Raconteurs. He is, after all, an established and respected musician, who's been recording since 1996, delivering five great albums. So why does he not have the fame he deserves? I suspect this is due to him being an introvert person, who does not fill the pages of the so called music magazines with gossips over his relationships, who lets his work doing the talk.
Always a perfectionist, the album showcases his tremendous multi-instrumentalist skills (just listen to the piano on Bad For Me to believe), meets our expectations and goes a step further.
Get ready to sing along to Keep Me, whilst Pretty Baby sensual beat and violin will heat things up. Here in the Deadlights will hit you like an ice-cold shower, giving you the urge to dance along to the Britpop licks and seriously hooking chorus.
Benson effortlessly gets us dancing around to every track – there isn't a single bad song on the album, they are all excellent. Most importantly, he is not trying hard to impress us with some sort of life changing message, either with his lyrics or music: rather, Benson just shows us that simple, genuine, everyday things are just as great as the über complicated ones – if not better. What Kind of World summarises this perfectly: does not shed a light on Benson private life (and I suspect he is quite happy with that), just tells us to go and let go of expectations and boundaries and enjoy life. A joyous album, a summer (or winter, depending on the weather) must have.
Alessia Matteoli