Wrenne's Come Alive track available to download for free
aaamusic | On 09, May 2012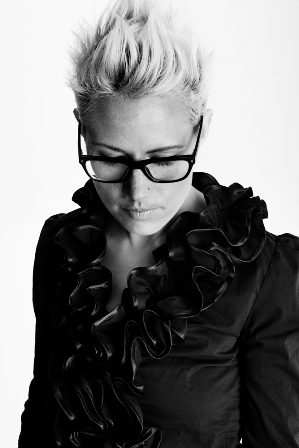 Wrenne is the operating name of Utah-born pop singer and songwriter Eliza Wren Payne, who expresses her musical narration through pop, electronica, electro-acoustic and experimental composition. 'Come Alive' is the first taste of what is set to be a defining year for Wrenne, with an EP and a host of documentary style self-produced videos due over the coming months.
Check out her her quirky self-made videos HERE
Eliza comes from an inspired musical background with both her parents and four elder brothers all musicians themselves. Her father is Mormon folk singer and songwriter Marvin Payne and her childhood was filled with hymns, jazz, folk, classical music and Mormon stories of the afterlife. She has ambitiously faced the challenge of revealing her ex-Mormon personal convictions within her music and this continues to inspire her.
Dubbed as being sweet without being saccharine, stylish without being trendy, and with a host of surprises floating just beneath the surface, Wrenne has proven she's got a lot to say. Building an online presence with her quirky but inventive YouTube videos of covers like The Waterboys' 'The Whole of The Moon', she has managed to self create a distinctive and idiosyncratic aesthetic to her music/image which is both current and lustrous.
In her latest song 'Come Alive', Wrenne has invited the listener further into her wild imagination which seems to be limitless. The single was produced by co-writer Tim Gordine – the pair have combined talents and weaved an ethereal world of sound with creative recording and production techniques. You can doenload it for free over at her facebook page HERE