Codex Leicester – A Madman's Lullaby
aaamusic | On 27, May 2012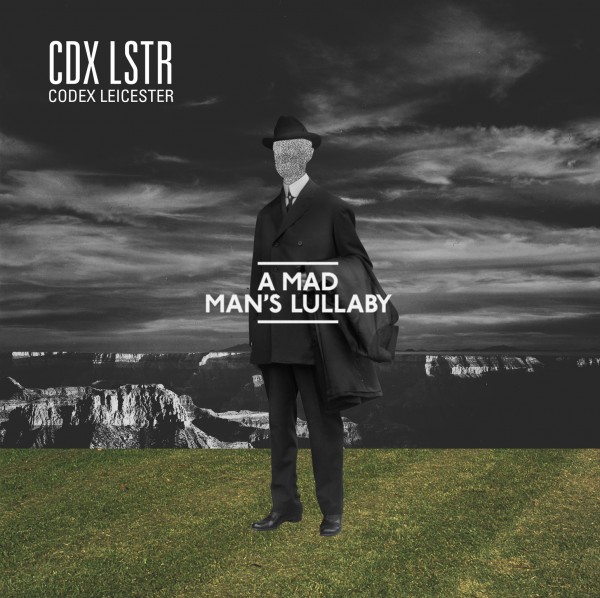 Codex Leicester have been described as "noisy pop infused indie rock" so when I listened to their 'A Mad Mans Lullaby' EP I had a rough idea as to what I should expect. I don't think I was prepared for what I heard, unless noisy means scream-y nowadays. Either way it's a decent EP consisting of six tracks – two of which are incredible.
The first track, 'Strong Like Bull', is definitely a bit scream-y. Don't get me wrong, I love a song where the lead singer shouts their way through but sometimes I like to be able to hear the lyrics and know what's being said and, when they shout it, I sometimes struggle. This was very much the case with this song. So, I can't tell you much about the lyrics but what I can tell you is the breakdown/instrumental at the end of the song is absolutely amazing, as is the drumming. I actually remember thinking 'wow, this drummer is impressive' when I first listened to it.
Next up is 'Hey Hey Hot Legs' which is an amalgamation of screaming and singing. For this reason, it appealed to me more than the first track. This track is what I'd call noisy indie rock, if we were taking noisy to mean scream-y. From what I heard of the lyrics, they were basic but good nonetheless and they worked with the song, which leads me to think that the lyrics in the first track must have been equally as good, even if I couldn't decipher them. The guitar playing in this track is something else – I loved it! Well done, guitarist!
'Van Sant' is the third track on the EP and it is my second favourite overall. It was catchy enough in parts to make me listen to it time and time again. I've got to say, the instrumental talent in this band is astounding as are the vocals (even if I don't always know what's being said!). Towards the end there's a whispering part which adds something to the song that no words will ever fully be able to describe – genuinely incredible.
The fourth track is called 'Oh Wichita' and is as catchy, if not more so, than the previous song. The whole way through this song I couldn't help but picture myself standing in a crowd at one of Codex Leicester's gigs, sweating from dancing too much, screaming along with the band. Again, from what I could tell, the lyrics were really good.
Then we come to 'Concrete Stetson'. The guitar and drums at the beginning really help to build this song up and make it something exciting – it's the kind of sound I'd expect to be played in a movie if somebody were being followed by someone sinister. There's something about this song that makes me think of Hard-Fi and Enter Shikari. I'm not entirely sure why but, given that they're both great bands, it can't be a bad thing, surely?
Finally, we reach 'SS Supersleeper'. This is, without a doubt, my favourite track on the EP. The vocals at the beginning of this track were probably some of the best on the EP. It's got a very rock-y sound to the song and the lyrics are brilliant. I particularly like the lyrics that say "You come in naked, you go out wild. I love you, baby. I can't say why." It just seems to sum up the EP – it's slightly wild and edgy and you'll end up loving it, even if you can't work out why. If you've never heard of Codex Leicester, you should definitely check out this EP – especially 'Van Sant' and 'SS Supersleeper'.
Melisa Greenfield