Pati Yang announces release date for second EP
aaamusic | On 23, Jul 2012
Pati Yang – Hold Your Horses EP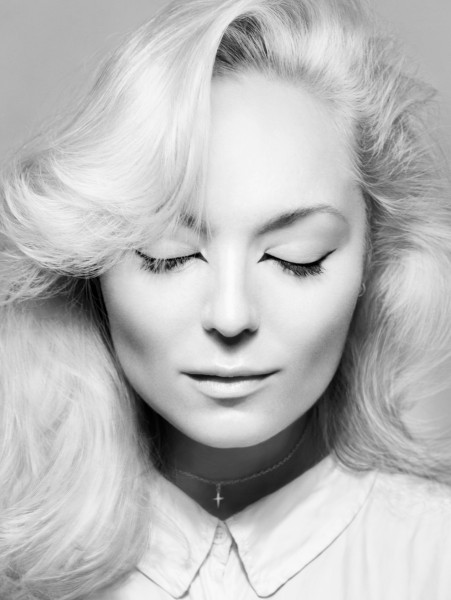 "Huge sound and epic feel" – Notion
"Glorious work only a performer of such grounding could possibly pull-off" – Electroqueer
"Depeche Mode v Hurts widescreen electro pop vibe that's hitting the spot at the moment" The Guardian VIA ireallylovemusic
London based Pati Yang has announced that her second EP 'Hold Your Horses' will be released on the 17th of September. The EP will be lead by the uplifting eponymous title track and followed by the alarming sirens of 'Darling'.
The Burning Ear recognized her as "one of Poland's biggest exports" and was one of many influential blogs that eulogized the Jagz Kooner remix of her track Wires and Sparks. Her impressive CV showcases support slots with Depeche Mode in 2006 and, in 2007, The Sunday Times named FlyKiller, a trip hop act fronted by Pati, as that year's second most important breakthrough act. Another previous band Children was included in The Independent newspaper's round up of the best new experimental electronic artists.
Pati's brand of Synth based experimental electro pop has seen the UK press draw parallels with thriving Scandinavian pop artists such as Bjork, Nikki and the Dove, Robyn and Icona Pop, whilst Joe Cross's influence on the record has prompted references  to acts such as Hurts and Florence and the Machine.
Pati about the release; "Hold Your Horses to me is a kind of a feel good track, but without the feel good in it. It never ceases to amaze me that the irony of relationships seems to be that people hold back. I regularly observe friends going through it, but it's not something openly talked about. People are seriously scared of commitments and showing emotions these days aren't they? We blast it out to the world through social media but can't face people we really care about… Sound wise, imagine Warhol's take on that can of soup, it's a kind of a take on pop music, where the palate of sounds and the structure forms a song, but it just doesn't want to sound like a linear pop record. I had a lot of fun working on it."
To coincide with this second release, Pati is returning to the studio to write her 5th full length album to be released in December, which will be her first full UK solo release. 

Track Listing:
1.

      

Hold Your Horses

2.

      

Darling

3.

      

Revolution Baby

4.

      

Kiss It Better