MELINDA ORTNER – Strangers EP
aaamusic | On 16, Sep 2012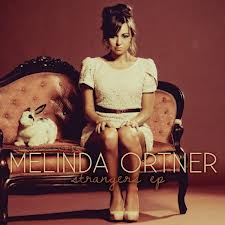 Californian Melinda Ortner is an LA based singer-songwriter who writes most of her material on piano. Her first single Heartbeats was chosen for the major film American Pie: Book of Love which introduced Melinda to a huge audience.
Looking at the cover of her debut 4 track Strangers EP, released on 17th September, 2012 by Ziggy Popular Music, one finds a rabbit sitting beside a mature, confident and sophisticated looking woman. Melinda's debut album follows later this year.
Opening track Strangers is brooding and menacing with haunting strings and seductive lyrics. But, despite the icy seductive vocals, it could possibly be a bit catchier. The intensely bluesy Wait Another Day follows. Infectious Sweet Little Lies is light and delicate jazz swing with a softly understated keyboard refrain before a chorus. Concluding Something Sorry is piano rock with a stunning vocals and a contagious organ riff.
Melinda adds percussion, electronic guitar, acoustic guitar, bass, effect pedals and cello when in the studio with producer and co-writer Asaf Rodeh. She's sexy, elegant and ambitious with a diverse range of material and her soulful, refreshing voice is both strong and vulnerable. This is dark music but it does have a lighter side.
Anthony Weightman