Streetfest 2013 announces music line up with Oddisee, Dot Rotten and more
aaamusic | On 25, Mar 2013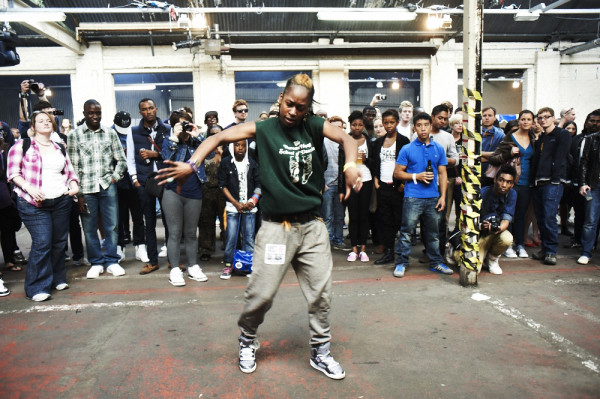 Oddisee headlines Streetfest's music stage
·         BANK HOLIDAY Sunday 5th May 2013, Shoreditch, East London
·         Sets from Dot Rotten, DJ Vadim & DJ Nikki Beatnik, Livin Proof and Supa Dupa Fly
·         New 'StreetFest Unsigned'
·         DJ Competition
·         Tickets from £5
Just announced and topping an already incredible music offering, American rapper and producer, Oddisee, will headline Streetfest, the UK's first and foremost live art festival! After a sell out show at Jazz Cafe, and a massive performance with the uber-cool underground movement 'Boiler Room' he returns to the UK for the third time! With a live set that promises not to disappoint Oddisee  is sure to excite and inspire prevalent fans, hip hop enthusiasts and first time discoverers.
A brilliantly independent idealist, Oddisee remains one of the underground's most thriving self-starters who has gained credible status within the hip hop community and beyond. A positive and educated artist, Oddisee will deliver a superb set soaked with rich orchestration and intelligent soulful production.With a cemented platform for showcasing the best new upcoming artists that are on the cusp of breaking, Streetfest's music offering is as strong as ever.
Also appearing on the same stage, English rapper and producer Dot Rottenwill add to the line up an underground grime vibe. Named BBC's Sound of 2012, Dot Rotten will perform a set best described as uplifting grime-derived pop music, that's sure to take Streetfest to the next level. Elsewhere on the music line up, performances from the likes of DJ Vadim & DJ Nikki Beatnik,Livin Proof and Supa Dupa Fly will be representing some of the very best in urban music.
New for Streetfest's 2013 music line up, 'Streetfest Unsigned ' will showcase both emerging and unsigned talent. Curated by Remedy, a collective of hip-hop and spoken word mavericks, the stage will host a mix of performances ranging from acoustic sets, poetry readings and much more. Set in a new intimate space, within an atmospheric Victorian railway arch,Streetfest Unsigned will offer the best from the world of unknown music.
Unsigned artists are invited to take part in open-mic heats competing to land their own set at Streetfest. Held at Juno Bar, Shoreditch, East London during April (11th and 18th of April) – Streetfest will offer a platform for innovative talent to be part of the UK's most credible street culture festival.
Simultaneously for DJ music lovers, Streetfest launches the ultimate DJ Mix competition to win the opportunity to create the official promotional mix for 2013.
Streetfest invites upcoming DJ talent to create an original 30 minute mix that will be used as the soundtrack to the UK's leading street culture festival. As well as the mix being released as the festival's official promo mix, the winner will receive two Streetfest 2013 tickets and two after party tickets with a goody bag. With an eclectic mix of dance, urban, grime and more – Streetfest perfectly fuses emerging music with urban street culture.
Entering its 6th year presenting a dynamic collective of creative's from the worlds of design, art, spoken word, skate, music and more! Streetfest fuses innovative talents from an eclectic mix of genres all in one place. Taking place on Sunday 5th May 2013 and set in the heart of East London,Shoreditch – the all day festival offers the very best of British street culture.
Streetfest is the new breed of festival that merges creative talents into one serious day-long event!
To purchase tickets and for more information
www.facebook.com/streetfestlive
www.twitter.com/streetfest – #streetfest2013