Sponsored Video: Create your own Justin Bieber-adidas music video…
aaamusic | On 20, Mar 2014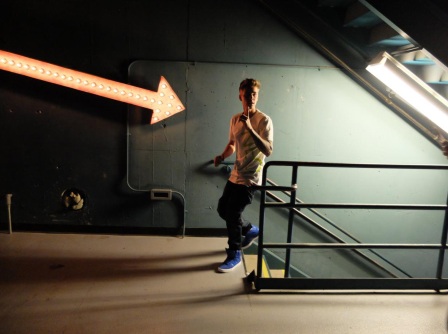 Beliebing Bei-lovers rejoice! Justin Bieber and adidas NEO are offering a superb opportunity for fans of the teen lifestyle brand to become the next hottest music video producer. The new adidas NEO campaign will feature a video starring none other than THE BIEBS and a track off his latest LP. Teens from all parts of the globe will be able to edit the footage via this link – here, users will find a load of easy production tools to create the perfect clip, including effects, filters and fade applications.
The footage is exclusive and was filmed at Justin Bieber's Spring – Summer 2014 photo shoot. Naturally, he looks rather dashing. These video clips, which have never been released before, can be edited and arranged by fans (and/or aspiring video producers) into a single 60 second video. This will subsequently be edited with the song 'Swap It Out' from Justin's compilation album Journals, a sultry RnB ballad laced with autotune, a witch house beat and orchestral flourishes.
And, in what is surely the greatest element for any true Justin Bieber fan, the popster will tweet his personal fav to all his millions of followers (50.4m and counting!). That's correct: Mr. Bieber himself will tweet the bestest entry!
In this promo video, in which the singer showcases the new adidas NEO Label collection, Justin can be seen to be messing around with different styles and poses, all of which make for perfect video editing fodder. The campaign is tagged with hash tag #NEObiebermix challenge (for all those tweeters!).
Claire Midwood, Vice President adidas NEO Label, said: "NEO encourages teens to experiment with their style, and now we're bringing music into the mix. For the very first time, the NEO Bieber Mix challenge will allow fans to take control and set the newest adidas NEO looks to Justin Bieber's music."
GOOD LUCK!
Post sponsored by adidas Neo…