Atari Teenage Riot – Live @ The Garage
aaamusic | On 24, Mar 2015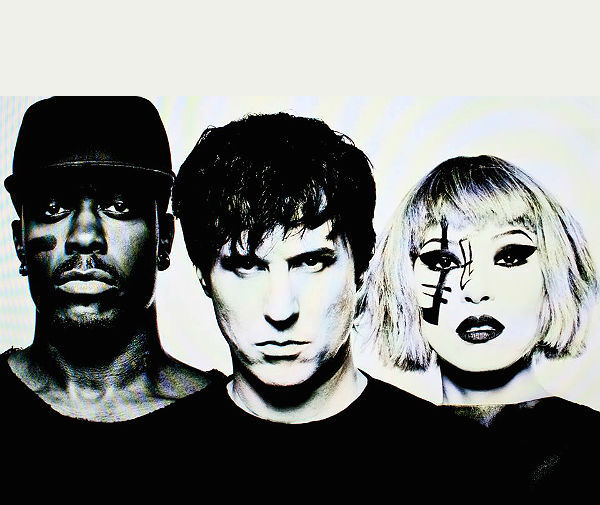 Friday 20th March, London
Riotous and as angry today as ever, Atari Teenage Riot came back to a London stage and did it as if they were in the mid '90s once again, when their music was the best answer to the urgency of the moment.
This year, they honoured The Garage in Highbury with something more than a gig: after their performance, they played a DJ set and re-enacted the controversial 1999's Live at Brixton Academy for an all-night event which also saw on stage Adamski, D/R/U/G/S, Mixhell and Safe Barracks. Despite the hard times they have gone through – arguably also because of them – Atari Teenage Riot are still rabid and frenzied, preserving a musical rage that shows no signs of weakness even after 20 years.
But it's a matter of fact that, like two decades ago, there's still not much to be happy for, and Alec Empire and partners know it. They assaulted the stage hand to hand, with their bass drive and loud volumes and they took no prisoners – nor even left any survivors among the audience – because you have to be used to their extreme style and their flat-out expressivity to enjoy them.
Atari Teenage Riot answer to no one: they still work deeply in symbiosis with their machines and despite their latest work seems more sedated than their previous rabid albums; this doesn't show through when they perform live.
Like the early '90s, the band slams its fans' ears from the first distortion. Alec Empire is the histrionic sonic agitator everybody used to know: throughout the gig, he ruled the stage how he liked, inflaming and exciting his audience. Next to him was the convulsed dark bob of Nic Endo, simply uncontrollable during 'Blood in My Eyes', and the restless Rowdy Superstar, who also gave life to impeccable stage-diving.
Techno, punk, electro, rock and dark went side by side for more than an hour, revealing a set refined and perfected gig after gig. Songs from the latest Reset, like 'Transducer' and 'New Blood', alternated themselves to older favourites like 'Destroy 2000 Years Of Culture' and 'Revolution Action', creating the perfect set list able to show the different "eras" of the band.
The permanent feature was the rage: the incendiary sonic rage which flew over and over again and filled every corner of the London's venue. Even if the audience didn't make all the noise required by the musicians, they jumped, pushed and bounced from beginning 'till end, saving no energy.
However, the "goodbye" pronounced by Alec Empire at the end of ATR's set, was misleading. Because, hours after their performance, the Berliner hardcore guru was back on stage to play a DJ set which worked as introduction to the final climax of the event.
Accompanied by Nic Endo, Alec Empire jumped on stage for the third time to revive the memory, splendour and horrors of Live at Brixton Academy, one of the most divisive works of the band. That was half an hour of pure noise, distortions, sound excesses and extremes – another personification of the fighting-machine called Atari Teenage Riot.
Marco Canepari